FULL ASSISTANTSHIPS (TUITION AND STIPEND) ARE AVAILABLE.  ALL AREAS OF INTEREST IN CHEMICAL ENGINEERING ARE WELCOME.  APPLICATIONS FROM STUDENTS INTERESTED IN SEPARATION PROCESSES AND ENERGY ARE ESPECIALLY WELCOME.  APPLY BY MARCH 1ST FOR FULL CONSIDERATION FOR FALL SEMESTER.
Overview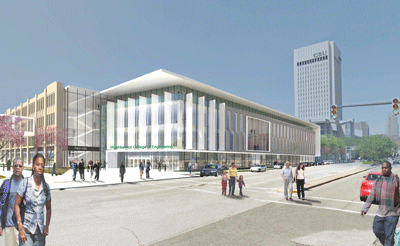 The Chemical Engineering Doctoral Program is a specialization within the college-wide 
Doctor of Philosophy in Engineering program
. 
Cleveland State University is a comprehensive University with particular strength and emphasis on applied research. The Washkewicz College of Engineering at CSU, with over 90 years of history, is well-known for hands-on education. The College has top-quality faculty who excel in research and education.  A $40 million expansion of the engineering building at CSU is currently underway, with greatly enhanced research, design, and computation labs.


Faculty and Research
The Chemical Engineering faculty conduct their world-recognized research in the following areas: 
Biofuel from Algae
Transport in Bone Tissue
Tissue Engineering
Microfluidics
3D Bioprinting
Tissue Engineering
Protein-Based Materials
Solidification
Protein Adsorption
Colloid and Interface Science
Electrokinetics
Nanomaterials
Course Requirements
View the Graduate Course Syllabi page for all graduate courses here.
For program details, see the Chemical Engineering Specialization within the Graduate Catalog.