This program will be available Fall 2019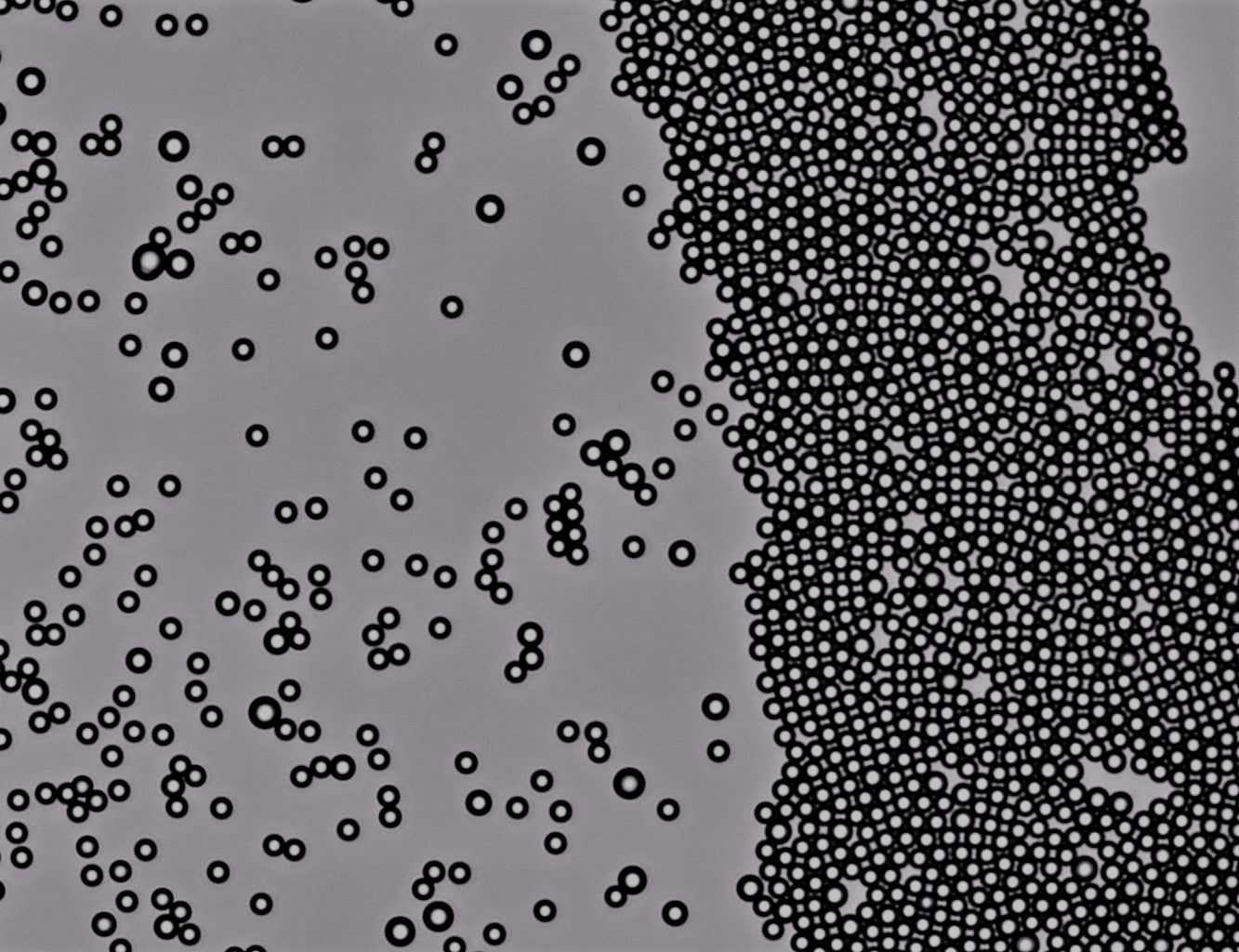 What are engineered soft materials?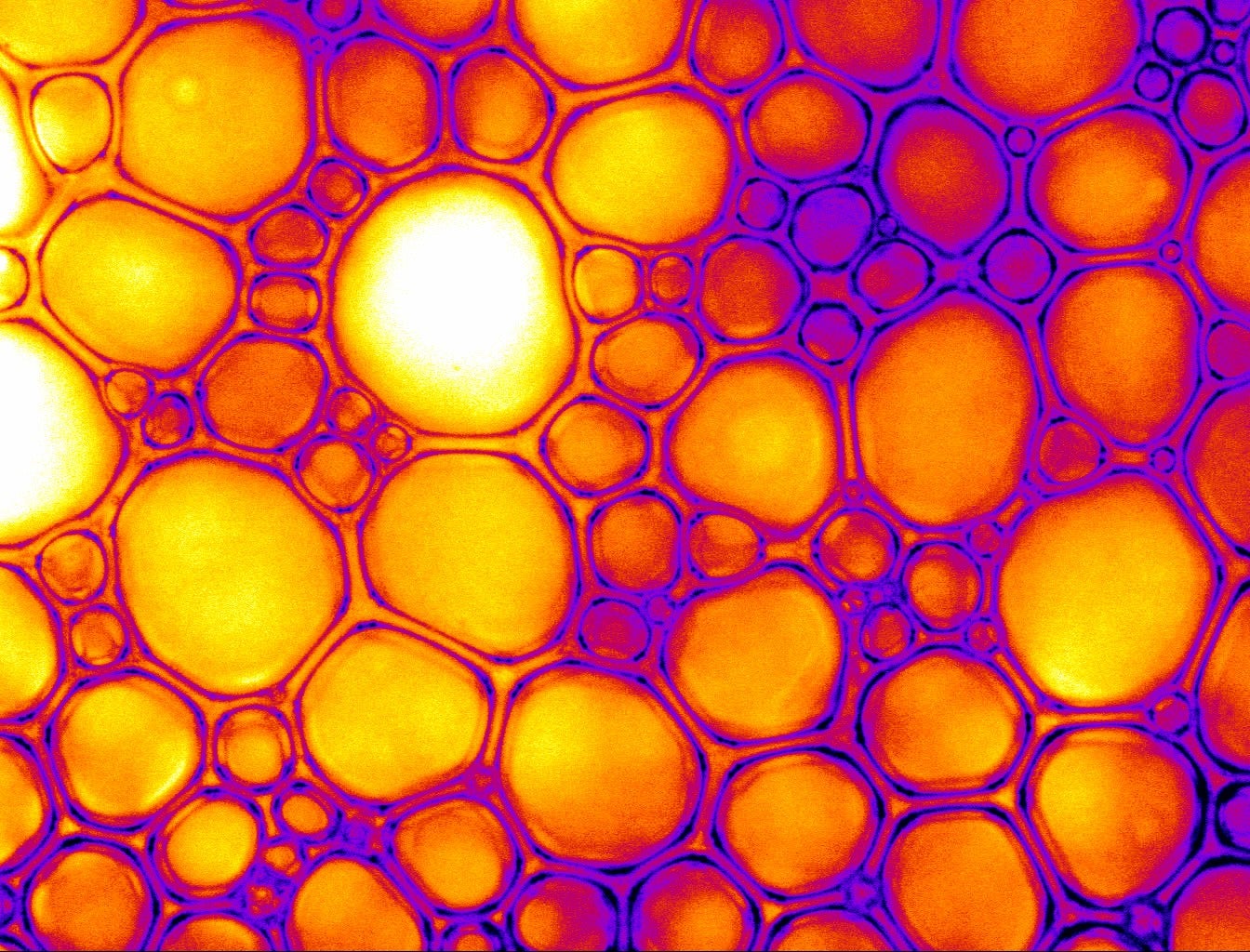 This program is designed to provide a deeper understanding of soft materials, also called complex fluids, such as colloids, polymers, and nanofibers. The course material includes the physical and chemical structure and behavior of these materials and interfaces, methods for the manufacture and/or processing of the materials, and analytical techniques. The subjects may be especially useful for scientists and engineers employed in the paint, coatings, polymer, lubrication, and process design industries. 
Features of the program
All courses taken in the certificate program can be applied towards completion of the MS Chemical Engineering program. 

The three core courses in the certificate will be offered in a "blended" mode of online content delivery along with attendance once every two weeks at an on-campus class. 

On-campus graduate courses are scheduled in the evening, after 4:30 pm. 

Some of the electives will also be available in the blended format. 

The certificate program can be completed within two to four semesters. 
Certificate in Engineered Soft Materials
Washkewicz College of Engineering Required Courses
The core courses needed: 
CHE 544  Colloidal and Interfacial Phenomena (3 credits). Fundamental aspects of colloidal suspensions, surface tension, wetting, surfactant adsorption, self-assembly, and interparticle interactions, as well as the importance of these phenomena to consumer, industrial, and biomedical applications.

CHE 586 Fundamentals of Polymers (3 credits). Emphasis on polymer molecular structure and its relation to physical properties, such as molecular weight distributions, gel point, glass transition, heat capacity, and viscosity. Other topics include polymerization kinetics; condensation esterification; emulsion polymerization; and methods of analysis, such as X-ray diffraction, infrared spectroscopy, and other important basic engineering properties of polymers.

CHE  609 Rheology (3 credits).  The study of complex fluids along with methods of measuring their rheological and other properties, basic forces that produce diverse structures of complex fluids, theories and simulation techniques. Complex fluids defy the classical definitions of solids and liquids. This course will focus on common and not-so-common complex fluids including polymeric liquids and melts, suspensions of colloidal particles, micellar solutions, and liquid foams.
Elective courses (select one from this list, or others offered by the department):
CHE 503 Independent Study in Chemical Engineering (3 credits).  Individual study of a topic under the direction of a faculty member.
CHE 506 Advanced Transport Phenomena (4 credits). The fundamental theories governing momentum transport, energy, and mass transport are studied with an aim at investigating the analogies that exist among them.
CHE 570 Characterization and Selection of Solid Materials (3 credits).  After a review of physical, mechanical and chemical properties of solids that are important for engineering applications, the students will learn how to select optimum materials for typical specific engineering components. They also learn about material characterization techniques, such as, X-ray diffraction, Scanning Electron Microscopy, and Transmission Electron Microscopy. The graduate students taking this course will, in addition, do an independent research study (investigate, prepare a report, and present it to the class) on a topic assigned by the instructor.
CHE 594 Chemical Product Design (3 credits).  Chemical Product Design is a process in which the customer's needs or desires drives the design process. Chemical Product Design is necessary for industries including specialty chemicals (ex. pharmaceuticals), devices that induce a chemical change (ex. personal oxygen separator), and products with microstructure inherent to their functionality (ex. coatings, cosmetics, consumer products, and food). Both technical and non-technical topics will be covered: product shelf-life and function, structure-property relationships, processing steps, developing and managing technical plans for new products, and integrating market studies into product development.
CHE 620 Carbon Nanotubes: Properties, Processing, and Applications (3 credits). This interdisciplinary course will cover fundamentals of nanomaterials and nanoscale engineering using carbon nanotubes as a model system. It incorporates theory and applications while focusing on the following: synthesis, separations, unique chemical and physical properties, materials characterization, and current and potential applications of inorganic, biological, and hybrid materials.
CHE 644 Colloidal Hydrodynamics (3 credits). Fundamental aspects of colloidal suspensions, Brownian motion, interparticle interactions, particles exposed to flow, suspension rheology, electrophoresis, and electroosmosis, as well as the importance of these phenomena to consumer, industrial, and biomedical applications.
BME 655 Biomaterials (3 credits).   An introduction to materials in medicine designed to develop an understanding of the terms and concepts that relate basic and applied biomaterials engineering research to medical devices.
Contact the Department of Chemical and Biomedical Engineering at 216-687-2571 for additional information. 
Admissions
Currently enrolled students should contact their department to enroll in the certificate program. Others should complete a graduate admissions application form. Students do not need to be seeking a Cleveland State degree to enroll in the Engineered Soft Materials Certificate Program. For more information contact the Chemical and Biomedical Engineering Department at (216) 687 2571.