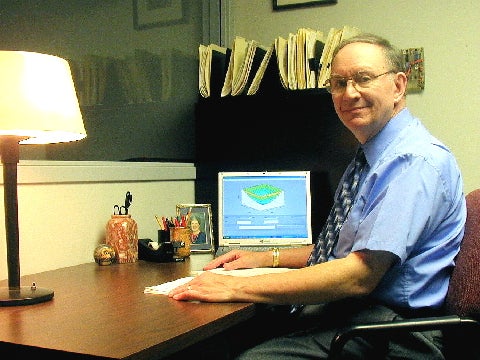 James H. Burghart, Ph.D., Case Institute of Technology.
Professor Emeritus of Electrical Engineering and Computer Science
Areas of Expertise:

Control Systems; Optimal Control; Artificial Intelligence; Artificial Neural Networks; Intelligent Control Systems.
Classes Most Frequently Taught:
Electric Circuits, Optimal Control Systems, Intelligent Control Systems.
         IEEE Admission and Advancement Committee, 2006-2007
---
          216-687-2591 (Voice)
          216-687-5405 (Fax).
          Stilwell Hall, Room 325A
         Department of Electrical Engineering and Computer Science
         Cleveland State University
         2121 Euclid Avenue
         Cleveland, OH    44115    USA
---
---