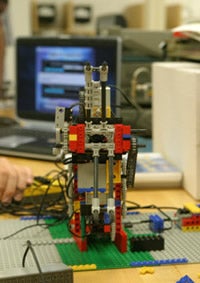 To collaborate with member high schools in educational activities that would stimulate and encourage 9 th – 12 th grade students to pursue careers in engineering and technology and to provide technical, and when possible, financial support to those students.
To disseminate scientific and technological knowledge to the younger generation.
To assist high school science and technology teachers with state-of-the-art technologies, training and access to certain laboratory facilities.
To introduce high school students to college life.
To educate the technical workforce for the region's industry.
Benefits for Participating High Schools
Participation in Washkewicz's College's Engineer-For-A-Day job shadowing program for high school students at local corporations.
Participation in half-day engineering lab tour activities and summer camps.
Access to Cleveland State University's facilities.
High school curriculum consultation and curriculum alignment.
Early Cooperative Education and Career Counseling Programs.
Enhanced opportunities for scholarships and corporate sponsorships.
Collaborative projects with area high school teachers.
Interaction with professional engineering associations and student chapter organizations.
Access to Cleveland State University's teacher/learning workshops.
Fenn Academy Programs
Engineering Activity Days
The Engineer For A Day Job Shadowing Program