The Small Grants Program is open for the 2020 - 2021 academic year!
DEADLINE TO APPLY IS JANUARY 1, 2020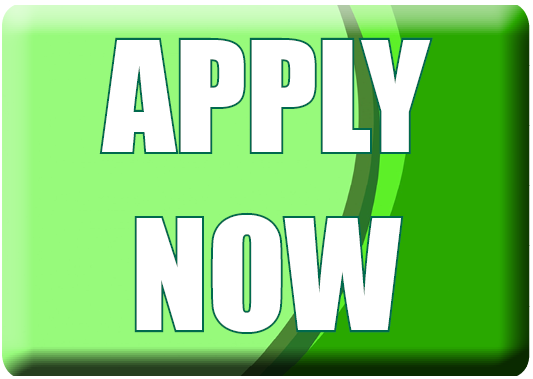 PROGRAM OVERVIEW
Fenn Academy Engineering Small Grants are intended to support 8th – 12th grade teachers, counselors or administrators in their efforts to develop, improve or expand innovative instructional programs, projects, competitions or activities in engineering related areas.  Grants of up to  $750 will be awarded to Fenn Academy partner middle and high schools for the academic school year.
WHO CAN APPLY?
Applicants must be middle or high school teachers, counselors or administrators at public, private or charter schools that are current Fenn Academy Program partners. For partnership information call (216) 687-5272.
ELIGIBLE PROJECTS
Eligible Fenn Academy Small Grant requests include activities that:
Provide middle or high school students with appropriate opportunities to grow an innate interest in engineering
Provide demonstrable development opportunities for students, teachers or counselors
Develop, improve or expand resources and/or curriculum available in math, science or pre-engineering classrooms or other learning environments like engineering clubs. Equipment requests will only be considered if the equipment can be shown to be integrated into an overall pre-engineering education effort.
Encourage underrepresented students, including African Americans, Hispanics, Women and Native Americans to pursue engineering careers.
Ensure students have the core competencies needed to pursue a career or degree in an engineering field.
Strengthen and expand opportunities for students to experience engineering in an after school setting.
Provide engineering related activities that support students' application of engineering concepts to real world applications
Increase the number and types of opportunities for students, teachers or counselors to get to know real-life individuals in engineering careers, thereby making the field more accessible.
Link secondary education with post-secondary career and technical education programs.
Deadline to apply is January 1, 2019.
GRANT AWARDS AND SELECTION
The grant proposal must be competitive and not exceed $750.
The grant will be subject to committee review.
The grant must "make the case" for the proposed project
REQUIRED GRANT COMPONENTS
Fenn Academy Small Grant requests should include the following components:
Contact Information: The name, phone, email and address/zip code of the primary contact person for the grant.
Essay (Max. 500 words) : A statement of need that clearly shows how the project will increase student participation and interest in engineering.
Activities (Max. 500 words) : Innovative activities designed to increase interest in and knowledge of engineering. Activities should be fun, inquiry based, hands-on and easily understood by student participants.
Evidence (Max. 100 words) : Evidence of collaboration with at least one of the following (Check all related boxes on the application page)–

Another teacher, counselor or administrator in your school, within your district or with a school that partners with you in STEM activities even if it is in another district.
CSU's Washkewicz College of Engineering
A state-wide, regional or national program like Project Lead the Way, FIRST Robotics, VEX Robotics, etc.
An engineering firm and/or an individual engineer.
A community based non-profit organization that provides STEM education to high school age students, like College Now, Upward Bound, the ACE Mentoring Program, etc.
These components must be submitted with the application by utilizing the provided fields on the form. All applications must be submitted electronically. The link to the application is under the TO APPLY section of this page.
GRANT AWARDS, USE OF FUNDS & MISAPPROPRIATION OF FUNDS
Up to three grants of $750 may be awarded to support projects in eligible categories depending on available funds. Each teacher, counselor or administrator may only receive one grant per academic school year. New applications are preferred. Funds will be paid directly to an organization's budget manager or principal at a Fenn Academy partner high school or middle school and may be used ONLY for the specified/approved project. PLEASE IDENTIFY THAT PERSON and include their contact information/address/email/phone if different from the contact information provided elsewhere in this application. Funds awarded must be used within one year of the date of issue. Potential or actual funding recipients must agree to preliminary and/or follow up site visits, with sufficient notice, by the funding providers from the Fenn Academy and CSU's Washkewicz College of Engineering to verify the appropriate use of grant funds. Receipts for purchases must be kept on file by the responsible grant recipient identified on the application and be available for review, along with any items purchased with grant funds. Failure to comply with these requirements will result in the denial of future funding, as well as further inquiries into the use of funds.
SELECTION CRITERIA
All applications will be reviewed by a Fenn Academy committee based on the following criteria:
(The following information must be included in your essay on the application form.)
The extent to which measurable goals, objectives and activities meet identified needs, enhance student/faculty performance and ultimately encourage preparation for an engineering undergraduate program and future engineering career.
The extent to which the program design and activities are deemed innovative, challenging and appropriate to the purpose of the Fenn Academy Small Grants Program and are likely to have a measurable and effective impact on students.
HOW TO APPLY
If you would like to apply please click here.
FENN ACADEMY CONTACTS
For questions or more information please call Gregg Schoof, Manager of Engineering Student Programs, at (216) 687-5272 or email g.schoof@csuohio.edu.