Ethics Symposium
Thursday, April 7 | 2:30-4:15 p.m.
Student Center 313/315
Free and open to the public
Register for this event here.
We dedicate this symposium to those 87 forward-thinking individuals, students, faculty and engineering professionals who created the ritual, accepted the obligation and placed a symbol of unity, the steel ring, on the last digit of their working hand. We celebrate this founding event that occurred 50 years ago creating Link 1 at Cleveland State University.
History
On June 4, 1970, students and faculty of the Fenn College of Engineering launched a new organization committed to professional responsibility based upon each participant accepting an obligation: individually pledging themselves to a lifetime of unwavering commitment to the ethical practice of engineering while upholding devotion to the standards and dignity of the engineering profession. It was, and remains today, a formal recognition of two basic principles — namely that the primary purpose of engineering is service to the public, and that all engineers share a common bond. Since 1970, over 500,000 individuals have proudly accepted this obligation. 
From the beginning of the Order of the Engineer, the torch of ethics has often been carried by civil engineers. As we have moved into the digital era, this topic has a renewed relevance among all disciplines. It is ingrained in academic accreditation, as well as government and corporate cultures. Whether it is a computer-controlled implantable device or a self-driving automobile or plane, the issue of public safety and ethics touch each sub-discipline of science and engineering. 
Register for this event here.

Moderator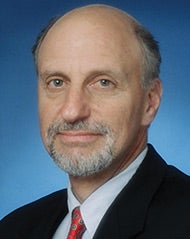 Arthur Schwartz, Former Executive Director and General Counsel, National Society of Professional Engineers
Schwartz holds a bachelor of arts degree from the State University of New York at Buffalo (1977) and a juris doctor degree from the American University/Washington College of Law (1980). Schwartz is a member of the American Bar Association, as well as the District of Columbia, Florida and Virginia Bar Associations. Additionally, he is a certified association executive (CAE). Schwartz has authored more than 400 published ethics decisions and has written dozens of articles and papers addressing such topics as the protection of the public health and safety, conflicts of interest, duty of confidentiality and more.
Speakers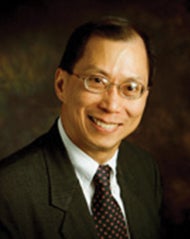 Michael C. Loui, Ph.D., Professor Emeritus, University of Illinois at Urbana-Champaign
Ethics in Engineering Education
Recently retired, Loui was the Dale and Suzi Gallagher Professor of Engineering Education at Purdue University from 2014 to 2019. He was previously professor of electrical and computer engineering and University Distinguished Teacher-Scholar at the University of Illinois at Urbana-Champaign. He currently serves on the Advisory Group for the Online Ethics Center at the National Academy of Engineering. He previously served on the executive board of the National Institute for Engineering Ethics. He is a Carnegie Scholar, a Fellow of the IEEE and a Fellow of the American Society for Engineering Education. He earned his Ph.D. at the Massachusetts Institute of Technology in 1980.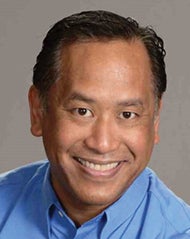 Ben Amaba, Ph.D., Chief Technology Officer, IBM Data Sciences
Engineer's Role in Artificial Intelligence and Technology
Amaba holds a doctorate degree in industrial and systems engineering, an MBA/M.S. degree in engineering and operations and a B.S. degree in electrical engineering. He is a registered and licensed professional engineer in several states with international registry; certified in production, operations and inventory management by APICS; LEED-accredited professional (Leadership in Energy & Environmental Design); and certified in corporate strategy by Massachusetts Institute of Technology. He is responsible for industrial manufacturing, infrastructure, engineering and supply chain solutions. Amaba's focus and interest is in artificial intelligence, data sciences and cloud technology.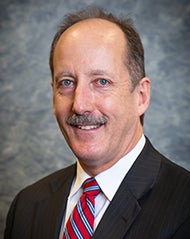 Brian Davis, Ph.D., Professor and Associate Dean, Washkewicz College of Engineering, Cleveland State University
Medical Device Failures - Ethics and Cost
Davis has over 25 years of experience with medical devices, sensor-based systems and biomedical engineering. He has represented the field at the international level, including serving as president of the International Society of Biomechanics. Prior to joining CSU, he served as chairman of Biomedical Engineering at the University of Akron and vice president and director of the Medical Device Development Center within the Austen BioInnovation Institute in Akron. From 1992 to 2010, he held various leadership positions at the Cleveland Clinic, including vice chairman of the Department of Biomedical Engineering and founding director of the Medical Device Solutions group.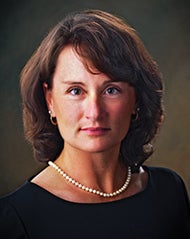 Debbie Wells, Deputy Program Manager, Amentum Services, Inc., Kennedy Space Center
Commercial Human Space Flight
Wells is a biomedical engineer with an MBA who has 31 years of space industry experience. Since 1988, she has contributed to over 100 space shuttle missions and the experiments aboard those flights. After completing her MBA in 2006, Wells transitioned to a Florida venture capital firm to evaluate new business opportunities and recommend investment strategies. Today, Wells serves as deputy program manager for AECOM, managing research and operational laboratories at Kennedy Space Center. Her focus is on acquiring new research funding, establishing collaborations and pushing the boundaries to prepare for the new economy of space.