Dr. Thomas J. Stueber
BSEE '87, MSEE '90, Ph.D. EE '98
Engineer, Controls and Dynamics Branch, NASA Glenn Research Center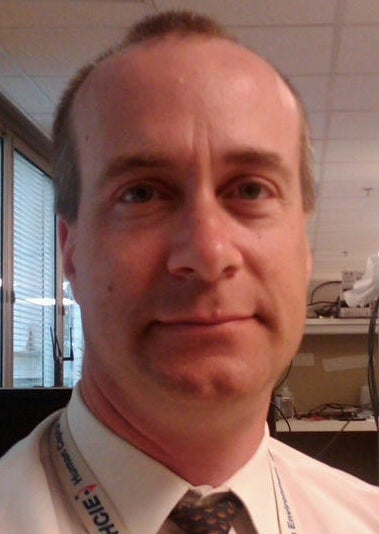 Like many CSU alumni, Tom Stueber was the first in his family to go to college and he did it three times over, earning his bachelor's, master's and doctoral degree in electrical engineering at the Fenn College of Engineering. Tom now applies the knowledge and skills he gained at CSU to the development of a hypersonic air-breathing propulsion system at the NASA Glenn Research Center. He has also worked with CSU faculty on publications and previously taught graduate courses at CSU.
Tom's advice to current or future engineering students is take advantage of the opportunities given to you. "Opportunity involves risks," he said citing his decision to move from the private sector to becoming a civil servant. He shared how his co-op experience at General Electric was critical to his career growth and encourages students to go through CSU's Co-op Program. Tom's advises students and graduates to "concentrate on something you enjoy" because you cannot underestimate the "value of being happy."