Dr. William H. Thesling
BSEE '87, MSEE '90, Ph.D. EE '95
Chief Technology Officer, Cleveland Office, ViaSat, Inc.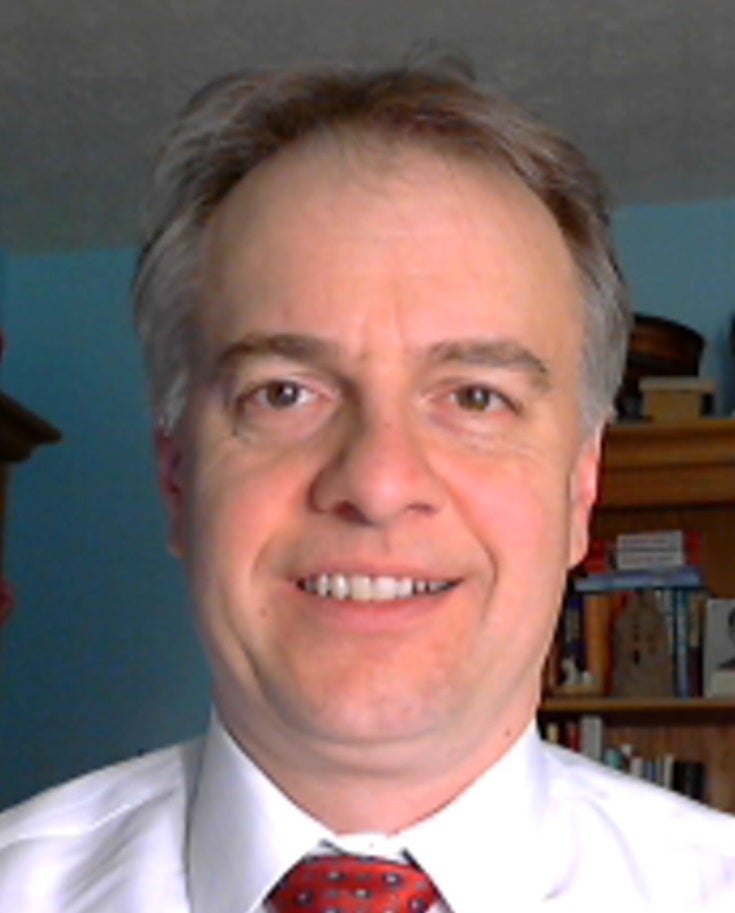 Like many CSU students and alumni, Bill Thesling chose to attend the Fenn College of Engineering because it was affordable and he could commute easily from his home. However in his first quarter Bill realized he needed to sharpen his math skills and withdrew from CSU and enrolled at Cuyahoga Community College. After two years at Tri-C, Bill returned to Fenn College to complete his bachelor's degree. Through the encouragement of professors George Kramrich and Chandra Goradia, Bill applied for graduate studies at CSU and ultimately received a research assistantship, working under Dr. Chandra Goradia in Photovoltaics. After completing his Masters and with a little encouragement from another of his professors, Dr. Eugene Villaseca, Bill applied for and received an OAI fellowship and continued his graduate studies at CSU, ultimately receiving a doctoral degree.
After working at CSU's Advanced Manufacturing Center (AMC), Bill started his own company using technology that he developed at AMC. He then joined forces with two colleagues to merge their knowledge and separate companies to form Efficient Channel Coding, Inc. (ECC), which developed advanced satellite and wireless communication systems. As ECC's technology and client base grew, it began to attract many suitors and was eventually acquired in 2005 by ViaSat Inc., a global communication conglomerate. While Bill's business partners choose to retire early, Bill continues to work at ViaSat as the Chief Technology Officer of the Cleveland Office.
Bill remains very engaged with CSU, serving on the industrial advisory board of the Department of Electrical & Computer Engineering and participating in a "engineering entrepreneurs" panel discussion during CSU's Career Week. He recently made a generous donation to CSU to help upgrade a communications lab. Bill not only funded the upgrades but he also worked with faculty in selecting the new equipment.
When asked what advice he would give to CSU engineering students, Bill says "if you know what you want to do keep pursuing it until you are able to reach your goal." And "Learn as much as you can about as much as you can" He also stresses the importance of communication skills and being able to adapt to any situation. "Along with technical skills, these are the things I look for when interview potential employees to work at ViaSat." They are certainly traits that led to Bill's success.