Cleveland State University's Center for Research in Electronics & Aerospace Technology, or CREATE, was initiated in August 2002, as a collaborative effort between NASA's Glenn Research Center (GRC) and CSU's Fenn College of Engineering. Since the beginning of operations approximately one year later, the center has seen participation of faculty, staff, and students from all six departments within the college.
We have also enjoyed participation from other outside entities including but not limited to NASA – Glenn, OAI, Battelle, Boeing, DARPA, Northrop and the Department of Energy. 
What follows is a listing of the various projects that have been established within CREATE.  You will see that we are involved in many exciting ventures.  One of the most exciting benefits to this program is the excitement that this center has created within our faculty, staff, and students.  It is this latter group that is the most important.  We are able, through these projects, to attract higher quality students to the field of engineering.  It is this group that is most
important to the US and our future!

For the Fiscal Year 2007, running July 1, 2006 through June 30, 2007, CREATE has been awarded funding through the Department of Energy's Office of Electricty Delivery & Reliability.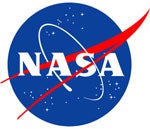 Past funding for CREATE came through NASA's Glenn Research Center, located in Cleveland, Ohio.
This past NASA funding supported projects ranging the highly succesful VIKSAT1 Student Satellite program