HIGHLIGHTS:
Leading an Industrial Revolution in Space Technology
Is it possible to have fibers as strong, or stronger, than T1000 carbon fiber, manufactured at a cost just higher than standard fiber glass?
The ISSL says YES!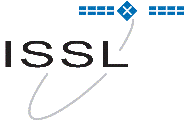 Fenn College of Engineering at Cleveland State University has launched Industrial Space Systems Lab to provide focus and support to its current and future aerospace-related research efforts.
These efforts are aimed at producing real innovation within the aerospace industry, yielding the giant strides in technology academia used to be known for.
From Power Distribution and Renewable Energy Systems, to hybrid composite materials, ISSL is working to make advanced technology economically viable.