Posted on November 10, 2016 at 5:05 PM, updated December 8, 2016 at 12:21 PM Print
Deadline Extended to Friday, January 6, 2017
Contribute to the New Engineering Building and Earn LEED Certification Credits!
Engineering students are invited to participate in a competition to earn LEED Innovation Credits for the new building in the Washkewicz College of Engineering. Teams of 3-4 students are encouraged to contribute a one page proposal outlining your ideas for Innovation credits as part of the LEED Certification process. A total of 2 to 3 Innovation Credits are available to CSU and we'd like to see your ideas!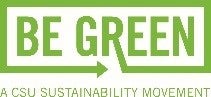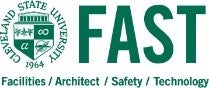 Proposals may be generated around one of the following components:
Educational: How might coursework build upon the green features of the Building?
Behavioral: How can we educate building users about its sustainability features? What ongoing programs might encourage building occupants to fully utilize the energy efficiency features of the building?
Infrastructural: What physical features (in addition to those already proposed for LEED credits) might be included in the building that promote sustainability and allow the building to be used as a teaching tool?
Submit a one page document that lists your team members and outlines your proposal by January 6, 2017. A committee will review proposals and shortlisted teams will be asked to submit a final proposal for submission to the USGBC by the end of January 2017.
Shortlisted team members will receive a Washkewicz/LEED t-shirt and teams whose proposals are ultimately successful will be honored with their names on a plaque in the entryway of the new Engineering Building.
Questions should be directed to w.kocher@csuohio.edu. Proposals should be submitted electronically to j.hundt@csuohio.edu by Friday January 6, 2017.
See the attached LEED project checklist and visit the LEED Innovation Catalogue for more information.  
Good luck and thanks for your interest in promoting sustainability on campus!
Website WCOE_LEED v2009 NC_Checklist.pdf