Posted on September 29, 2022 at 5:24 PM, updated September 29, 2022 at 5:34 PM Print
In a few short months, Fenn Co-op Program of the Washkewicz College of Engineering at Cleveland State University celebrates its Centennial! The program has been the backbone of CSU's engineering education since 1964—but the roots of co-op itself reach all the way back to Fenn College circa 1923!
Known as a premier engineering school whose graduates created or enriched many enterprises, Fenn College had an outstanding reputation both in Northeast Ohio and across the country.
It fortified its reputation by establishing the co-op program, which provided students with a unique opportunity to experience first-hand how a real professional engineering environment is before they graduate. Those students are then fast-tracked into gainful, meaningful employment with knowledge and experience gained through working with/for engineering employers.
Fenn College was the fourth college in the state of Ohio to adopt a Cooperative Education Program, or "Co-op." Students enrolled in the Day Division generally alternated between the classroom and practical work experiences in their major field.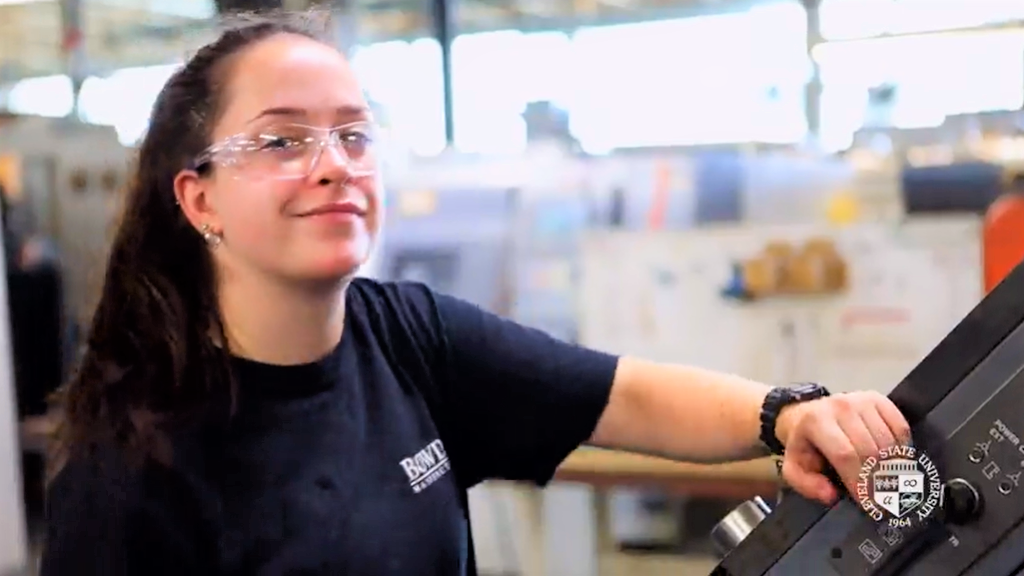 Leaving a Living, Lasting Legacy 
Co-op represents an immersive career experience for students, particularly those interested in breaking into engineering fields.
"We're living in exciting times here," said Richard Schoephoerster, Ph.D., dean of the Washkewicz College of Engineering.
"When I think of the word connections, I think about the fact that for 100 years, we have been diligent in connecting students and employers for training and talent."
While internships offer mutual support, the employer involved is primarily concerned with utilizing the internship to meet its short- and long-term staffing needs.
In stark contrast, a "Co-op" is a more structured, academic program—one which integrates classroom study with paid, productive, real-world work experience endorsed by CSU. Co-op environments tend to be the preferred choice of engineering employers, who are looking to train students in a systematic way and eventually fill positions with experienced graduates.
And unlike internships, which can be part-time (and often unpaid/underpaid endeavors) the Fenn Co-op offers a full-time 40-hour work week and academic credit.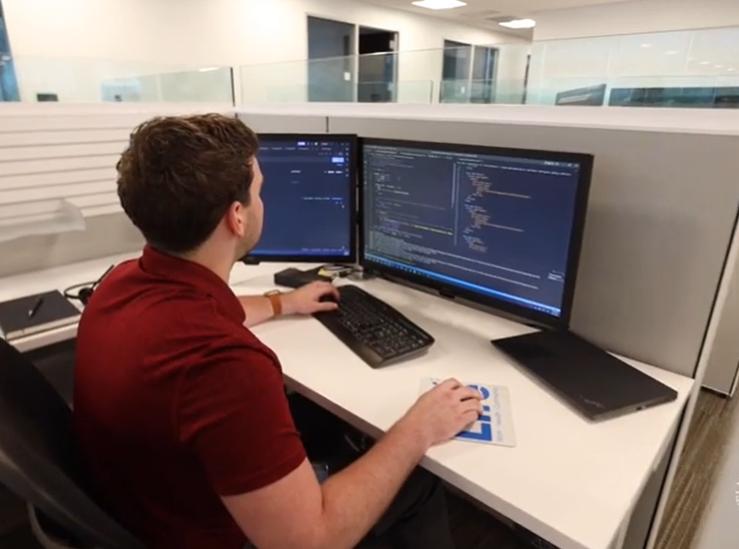 A 'Competitive Edge' in the Marketplace
"Having that real-world experience before graduation really gives students a leg up, because the competition out there is heavy in the marketplace and, at the same time, businesses are hurting to hire," said Erin Elosh, senior manager of the Fenn Co-op Program and Industry Outreach Co-op advisor. Read more.