Posted on May 17, 2017 at 4:49 PM, updated May 19, 2017 at 2:42 PM Print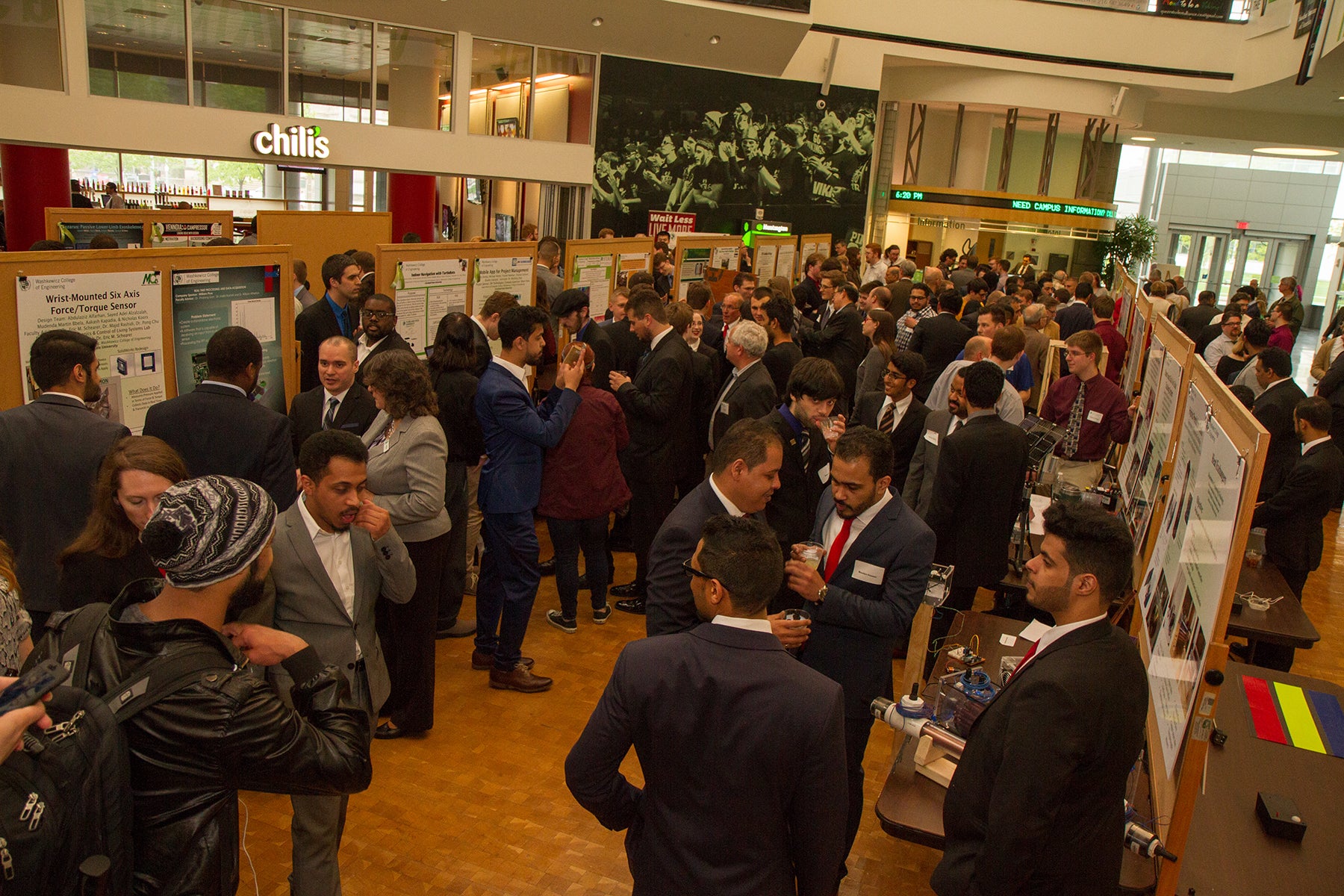 The Washkewicz College of Engineering hosted its Third Annual Senior Design Symposium & Awards Dinner on Friday, May 5, 2017 in the Student Center Ballroom. This event culminated the College's Senior Design Capstone Course, a year-long course where senior engineering students worked in teams to develop solutions to a wide variety of engineering problems.
Many teams received real-world engineering problems, financial support, and mentoring thanks to our industry sponsors. A full list of 2016-2017 sponsors can be found at Senior Design Capstone.
Dean Karlsson and the Washkewicz College of Engineering was able to award over $10,000 in prizes to the "Best Engineering Projects" thanks to our gracious donors.
The event kicked off with a poster session detailing solutions developed by over 70 Senior Design teams. A total of 17 projects were nominated as finalists by their respective engineering departments, with only four being recognized as "Best Engineering Projects".
Wiinning Teams
First Place $5,000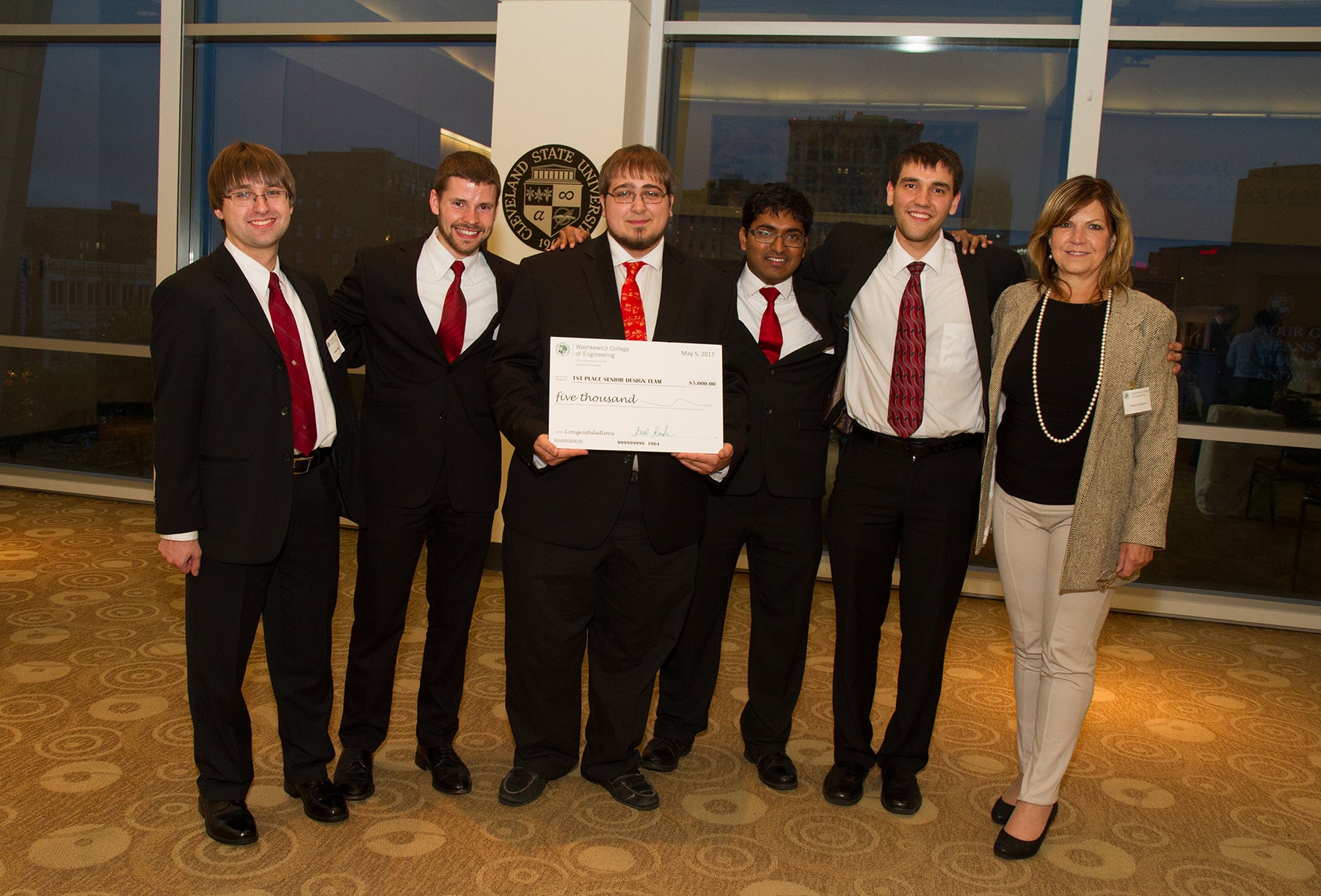 Project Title: Cam Compressor
Team Members:  Christopher Abraham, Kevin Calmer, Robert Miller, Philip Sesco & Timothy Watkins
Faculty Advisor:  Dr. Majid Rashidi
Sponsor: Entrepreneurial Senior Design
Second Place $3,000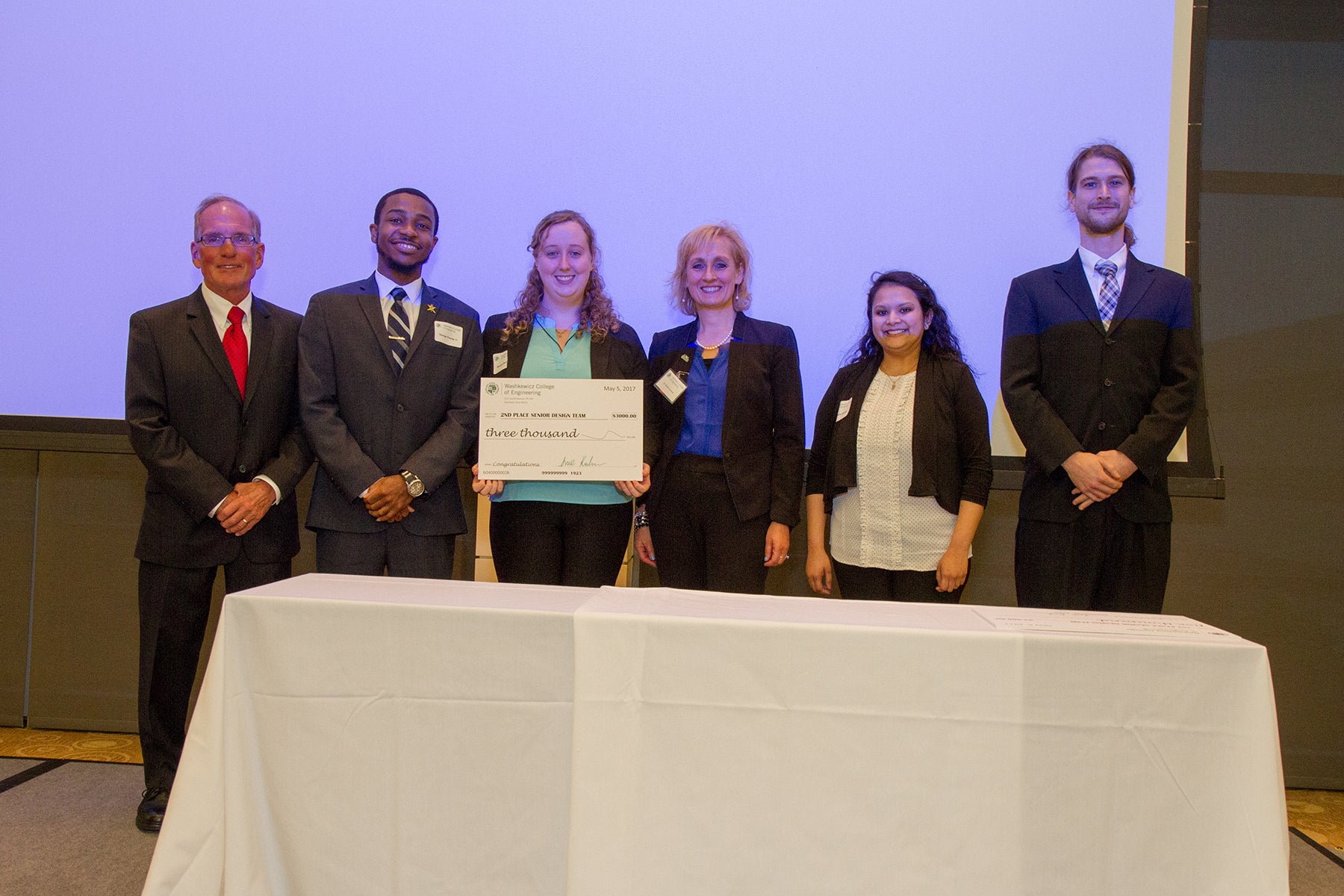 Third Place $2,000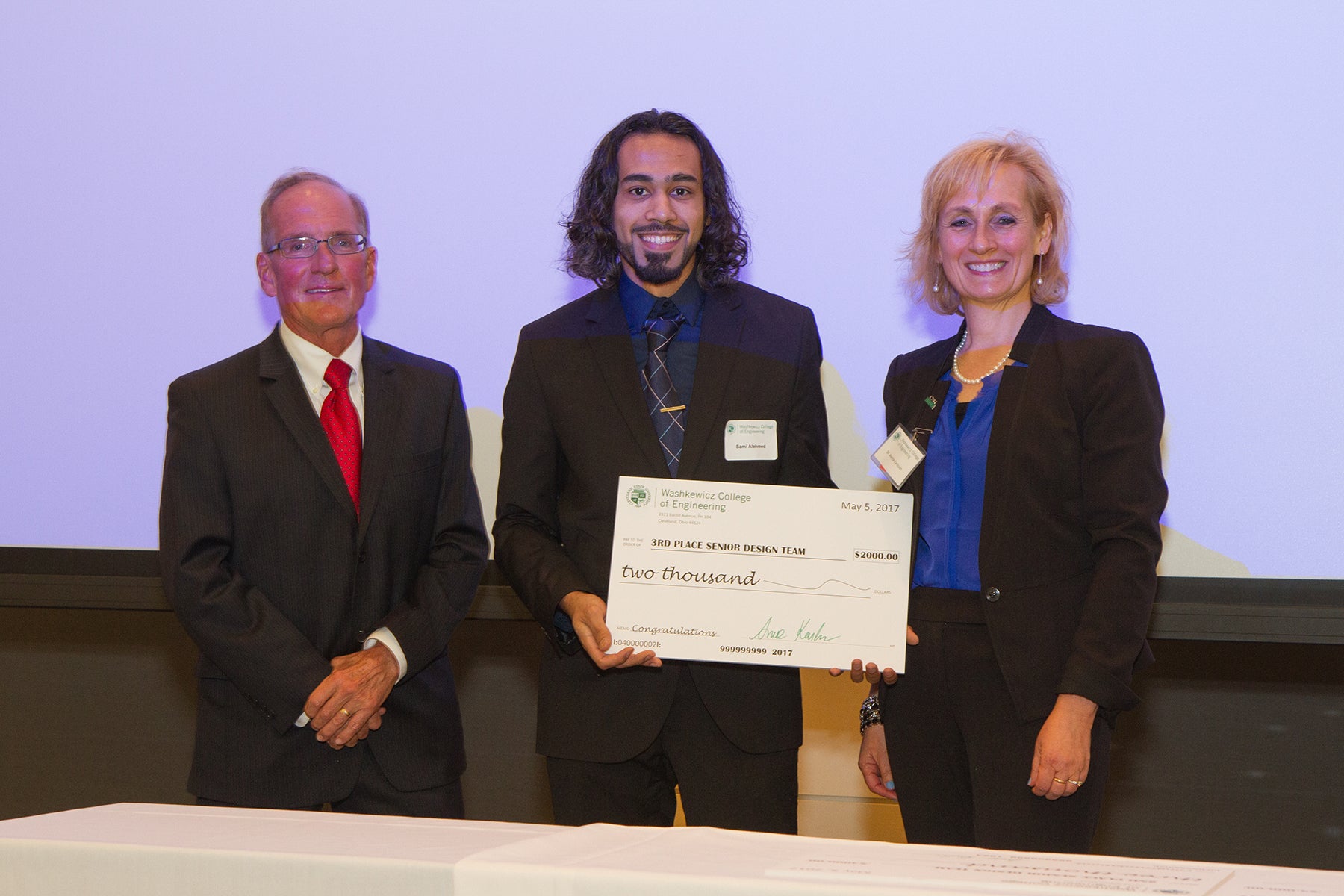 Project Title:  Barkless Friendly Dog Collar
Team Members:  Sami Alahmed
Faculty Advisor:  Dr. Toufik Aidja
Honorable Mention $500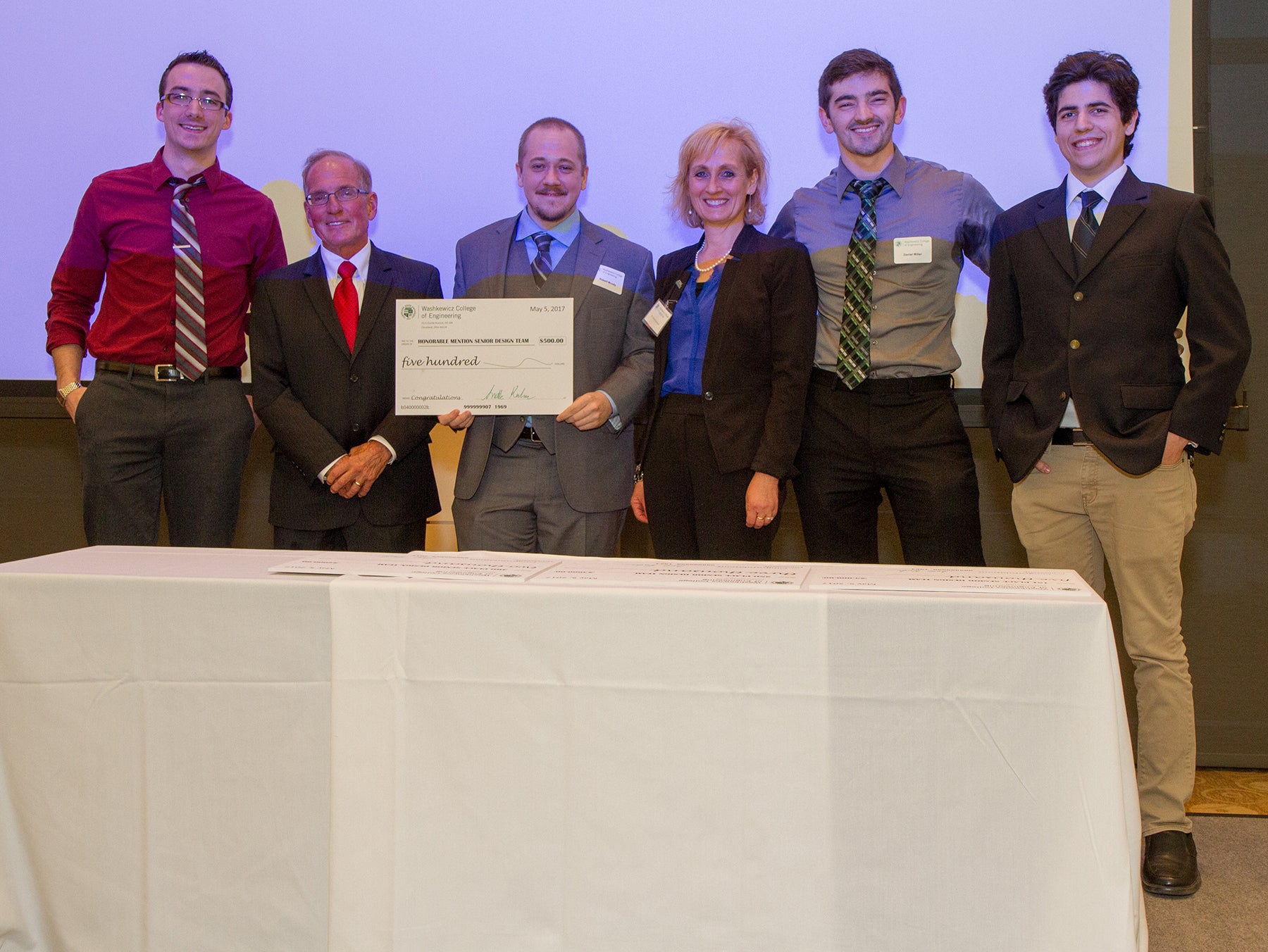 Project Title:  Fluid Powered Walking Device
Team Members:  Ryan Doris, Donald Grimes, Daniel Miller, Robert Moody
Faculty Advisor:  Dr. Ton Van den Bogert
Sponsor:  Entrepreneurial Senior Design
Keynote Speaker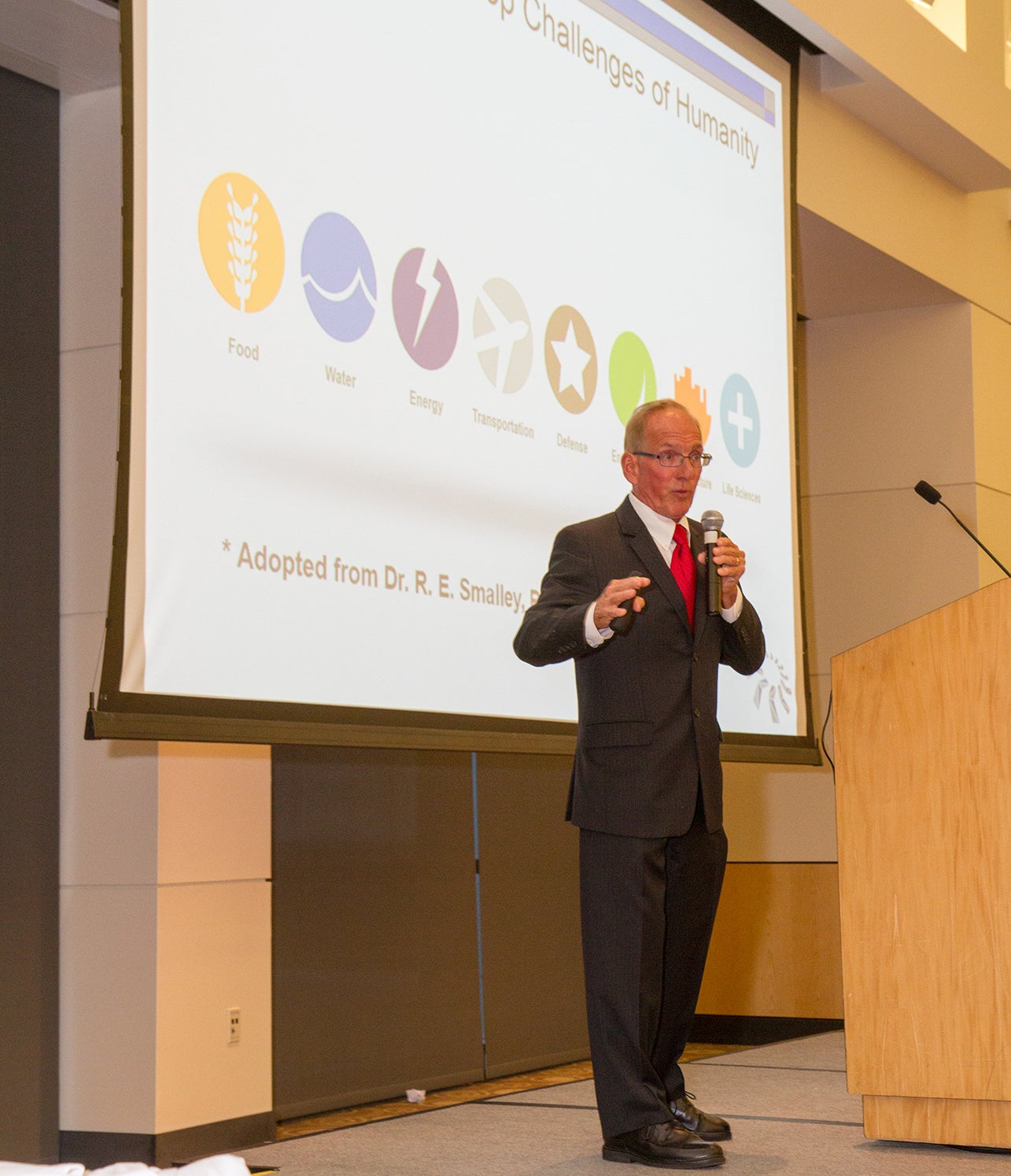 Joe Kovach, President & Chief Executive Officer of KoMotion Technologies offered words of encouragement and advice for graduating engineering students during his keynote address. Kovach offered the following advice to students pending graduation:
-Understand the prerequisites for Innovation: Structure, Resources, Process and Culture
-Always operate with a sense of urgency
-Never Stop Innovating
Photo Credit: Cyndi Konopka
For details about this program please visit: Senior Design.