Posted on June 10, 2021 at 12:34 PM, updated June 10, 2021 at 12:34 PM Print
Dr.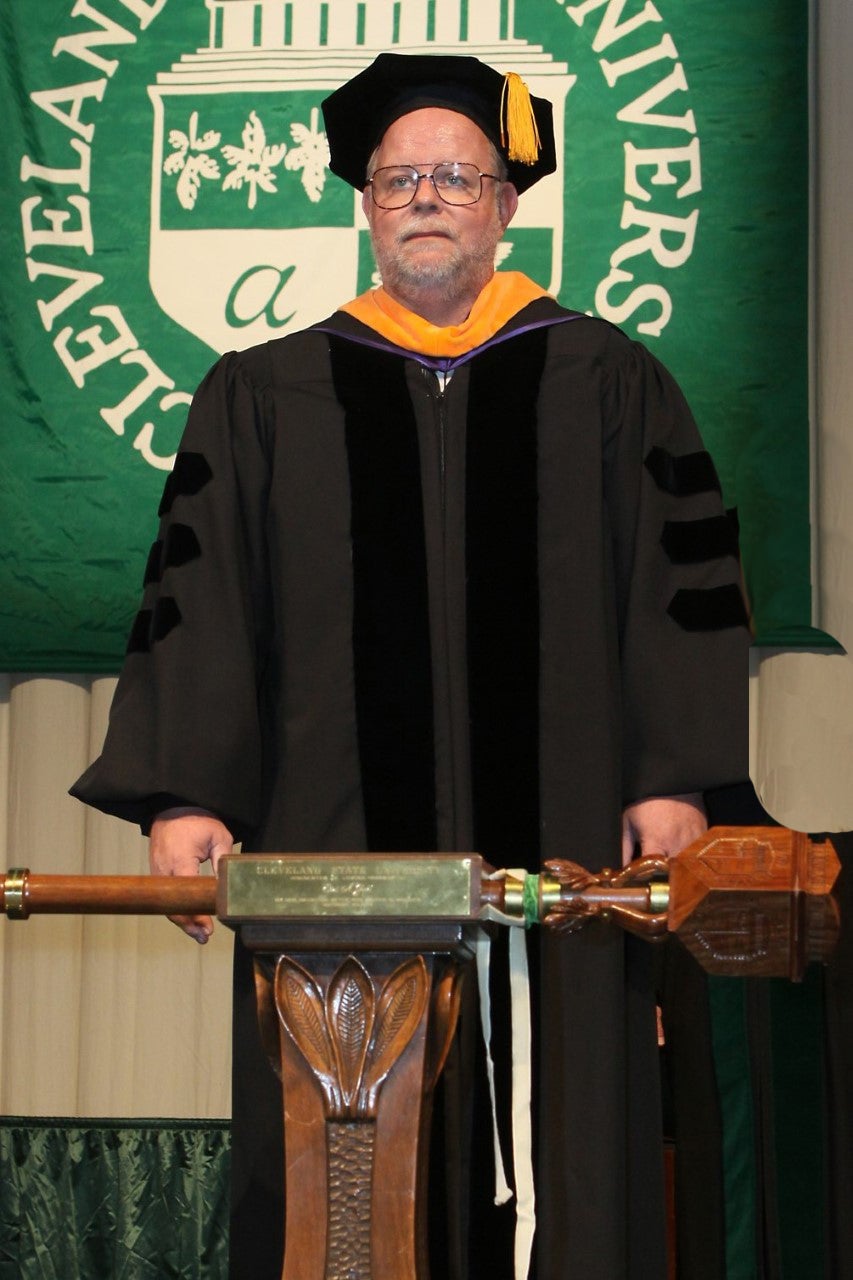 Stephen Duffy, Professor of Civil Engineering, was nominated and selected as the "2021 Outstanding Civil Engineer of the Year" by the Cleveland Section of the American Society of Civil Engineers (ASCE). This is an award that recognizes the work of a Civil Engineer in Northeast Ohio for their contributions to furthering the recognition of Civil Engineers through their work and prominence in the Community.  "Dr. Duffy was nominated for this award based on his 25+ years of supporting the Cleveland Section as an officer, board member and newsletter editor.  He was also recognized for his exemplary work as a professor of Civil Engineering at Cleveland State University, introducing civil engineering students to surveying and other core topics, teaching structural engineering related design courses at the senior and graduate student level, advising Masters and Doctoral students, and authoring many papers," said Justine Rose, MSCE, EI Water Business Line of AECOM.
Dr. Duffy has more than 35 years of experience as a practicing civil engineer.  His primary fields of civil engineering practice are geotechnical engineering, site engineering, and various types of structural engineering design.  Currently he is working with the Greater Cleveland Regional Transit Authority developing real time assessments of the rail beds throughout the RTA rail system   His professional affiliations relating to his research efforts are the American Society of Mechanical Engineers (ASME), the American Society of Testing and Materials (ASTM) and the American Ceramic Society (ACerS).
Relative to his research efforts over the years he has developed analytical methods in support of artificial kidneys, formulating failure models and constitutive laws for graphite materials used in nuclear reactors, and most recently he is involved with the analysis of stator windings in induction motors used in drone propulsion.  In the field of safety engineering, he initiated training, public awareness efforts and educational activities with funds supporting the operation of the University Transportation Center. 
To learn more about the Civil and Environmental Engineering programs at CSU Washkewicz College of Engineering please visit https://engineering.csuohio.edu/civil