A Win-win Partnership Opportunity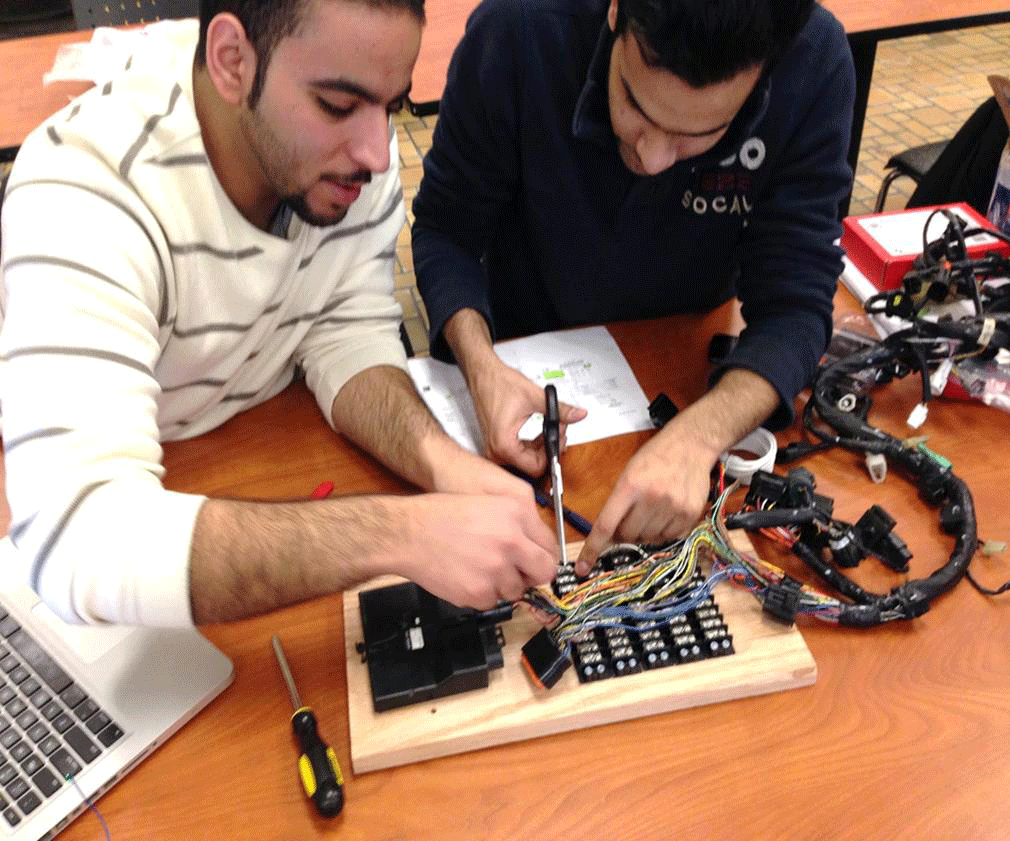 Providing students with real-world engineering problems from industry takes Senior Design to a whole new level. It pushes students to be their very best and helps them learn what it means to be true professionals. Industry involvement also gives our students the opportunity to make great connections that could result in full-time employment.
Senior Design is equally beneficial to the companies that participate. It gives company employees the opportunity to work with a group of energetic, creative young people who are eager to make a difference. It also allows a team of budding engineers to work on challenging problems companies may not have the time and/or resources to address. There are many examples where solutions provided by Washkewicz College of Engineering Senior Design teams have been implemented into the operations of sponsoring companies, resulting in significant cost savings.
Other benefits of company participation include having the opportunity to "interview" and train a group of prospective employees over a period of eight months and the good feelings associated with supporting the next generation of engineering professionals.
Testimonials 
Bob Kinner, Project Manager, FirstPower Group, LLC
"Our Senior Design team was able to complete a working prototype, which we have been able to show to customers and gain market interest. We are currently working on a second prototype to go with field trials."
Kurt Gilbert, Systems Engineering Manager, MesoCoat, Inc.
"MesoCoat utilized a Senior Design team to help complete tasks on a government sponsored program, enabling us to complete a project milestone six months before the required deadline. I really enjoyed seeing the growth of all of the students throughout the time of the program."
For more information on Senior Design team sponsorship, please contact Tisha Barnes at t.d.barnes@csuohio.edu, or Dr. Michael Adams at m.l.adams43@csuohio.edu.