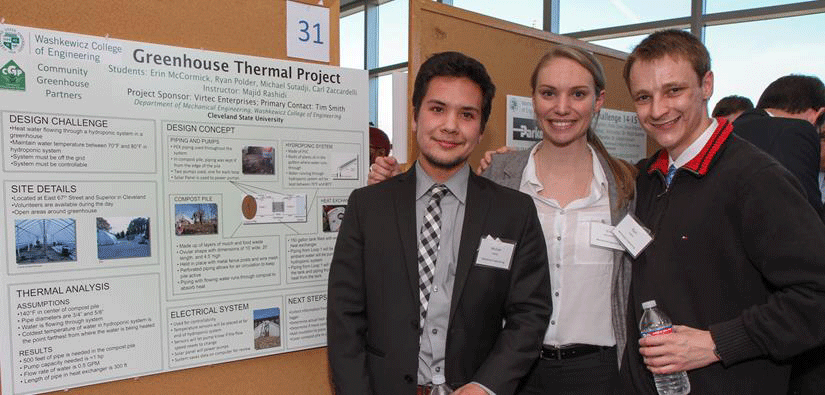 The Senior Design Capstone Course typically concludes with the annual Senior Design Symposium and Awards Dinner. The event features a poster presentation, keynote presentation from an engineering industry leader and concludes with the awarding of cash prizes to the top three Senior Design Projects. 
---
2020 Senior Design Symposium 
Congratulations to the winning teams. 
Despite the in-person symposium being cancelled, a poster competition was held virtually on April 29, 2020. Each department nominated their top Senior Design projects. An independent multidisciplinary industry panel virtually judged the nominated posters on May 1, 2020. Of note, our first place team, the Fluid Power Vehicle Team, won first place in the annual challenge sponsored by National Fluid Power Association. This is a second year in a row win. Watch the vehicle in action here.