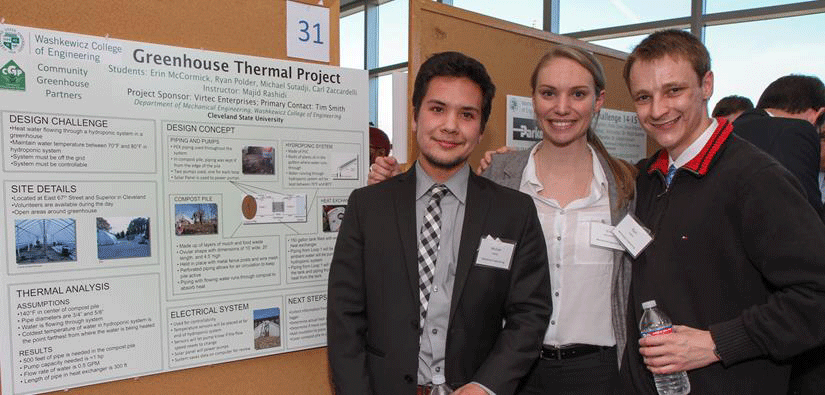 The Senior Design Capstone Course typically concludes with the annual Senior Design Symposium and Awards Dinner. The event features a poster presentation, keynote presentation from an engineering industry leader and concludes with the awarding of cash prizes to the top three Senior Design Projects. 
---
2020 Senior Design Symposium 
Unfortunatly, due to COVID-19, this year's Senior Design Symposium and Awards Dinner is cancelled.
Alternative Symposium Plans 
Despite this year's symposium being cancelled, a poster competition will still be held. Each College of Engineering Department will nominate their top Senior Design projects. Department nominations will be submitted by April, 29th, 2020. Then an independent multidisciplinary industry panel will virtually judge the nominated posters on May 1, 2020. Winners and cash prizes will be announced shortly thereafter. For questions, please contact coordinator of special academic programs, Nicole Tischler at (440) 785-5213 or via email.