Driving Simulator Laboratory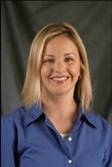 Dr. Nancy L. Grugle
Director
Dr. Nancy L. Grugle
Industrial & Manufacturing Engineering
n.grugle@csuohio.edu
216-687-4664
OVERVIEW
The University Transportation Center houses a state of the art driving simulator (DriveSafety DS-600c) located in Stillwell Hall Room 37. The DS-600c includes a production-quality Ford Focus automobile cab with accurate placement and functionality of controls and displays including a standard-size steering wheel, gas/brake pedals with appropriate force feedback, speedometer, gearshift, radio, and rear-view and side mirrors. The DS-600c provides high-fidelity graphics and a 180º field of view which allows for realistic peripheral vision.
The system provides high-speed vehicle dynamics that excel in representing real world vehicle performance and handling characteristics. The motion platform also provides realistic vehicle motion and vibrations from pavement surfaces such as rumble strips and curbs.
The Hyperdrive software contains an extensive library of roads, intersections, vehicles and traffic patterns. The roadways and traffic control devices are geometrically correct and modeled to highway design standards. There are over 45 standard performance measures and up to 25 customizable performance measures. The simulator has the capability to simulate 256 totally autonomous interactive ambient vehicles in the simulated environment.
The DS-600c will be equipped with eye-tracking equipment and additional equipment such as physiological measurement devices and external input/coding systems can be integrated with the system.