Application Process
First off, we really want you to apply to this program.  If you are interested in the program, but you are not sure if you will be able to participate, please contact us.  If there is a barrier to your participation, we want to work with you to break that barrier down.  Even if you are almost certain that you cannot participate, contact us anyway. 
In your personal statement make sure you discuss your personal experiences with disability.  We want to hear your story and how it will enrich our program.
If You Are Selected
If you are selected to participate the program director will call you to welcome you to the program.  We will discuss options for transportation to the program, possible lab assignments, living arrangements, and getting around Cleveland.  You will have the option of speaking with our Office of Disability Services to discuss any needs you have. 
Typically we ask students to either accept or decline our offer within two weeks after we offer you a position.  We realize that it might take more than two weeks to figure out some of the details or participating, so do not worry about meeting this deadline.  We will hold your spot until you have all the information you need to make your decision. 
Once You Arrive
We will pick you up from the airport or meet you in front of your dorm if you choose to drive to Cleveland.  If you need a wheelchair accessible van or other alternative transportation, we will provide it for you.  One of our program directors, who is a physical therapist, will meet you and offer to help with your move in and in getting any extra assistive equipment.
On your first day you will have the option of going through your workspace with an assisitve technolgy expert from our Office of Disability Services.  We will pair you with a peer advocate who is another Cleveland State student.     
Testimonials
Ben - RE @CSU 2017 cohort
I excitedly began planning and packing for the summer upon receiving my letter of acceptance to participate in the Research Experience at Cleveland State University Program (RE@CSU). I knew I would need to make extra preparations in order to to take care of all my personal needs independently. The summer in Cleveland would be my first time being apart from family since becoming paralyzed. CSU staff reached out to discuss my housing and any special requirements for my needs. All of the CSU staff anticipated many of my needs and worked collaboratively to ensure I had a positive experience. 
I could immediately tell it was going to be a great summer as soon as I arrived. The staff went out of their way to make sure my accomodations were accessible and that I wouldn't have any trouble navigating the campus. I was one of twelve students selected to participate in the summer research experience. We had the opportunity to work closely with CSU graduate students on our various assigned projects. My specific project consisted of designing a control module for a functional electrical stimulation (FES) system, which is designed to stimulate mobility in atrophied muscles. The research environment was very collaborative.  I never felt awkward or singled out due to my disability. CSU ensured events were accessible and encouraged teams to work and play together. One of the participants came up with the idea that everyone should spend a day in a wheelchair, allowing them to experience the world of the disabled community they were working for. There were a variety of events and activities throughout the summer designed as team building and socializing opportunities. CSU campus is unique in that it is integrated with downtown Cleveland. One can easily walk, or roll, to the downtown district from campus in just a few minutes. My summer at CSU was a great learning opportunity and turned out to be very beneficial to my future goals. The program was well managed and the staff was amazing in every way. I highly recommend anyone pursuing an engineering degree, especially those directly affected by a disability, to consider the research experience for an internship.
Emily - RE @CSU 2018 cohort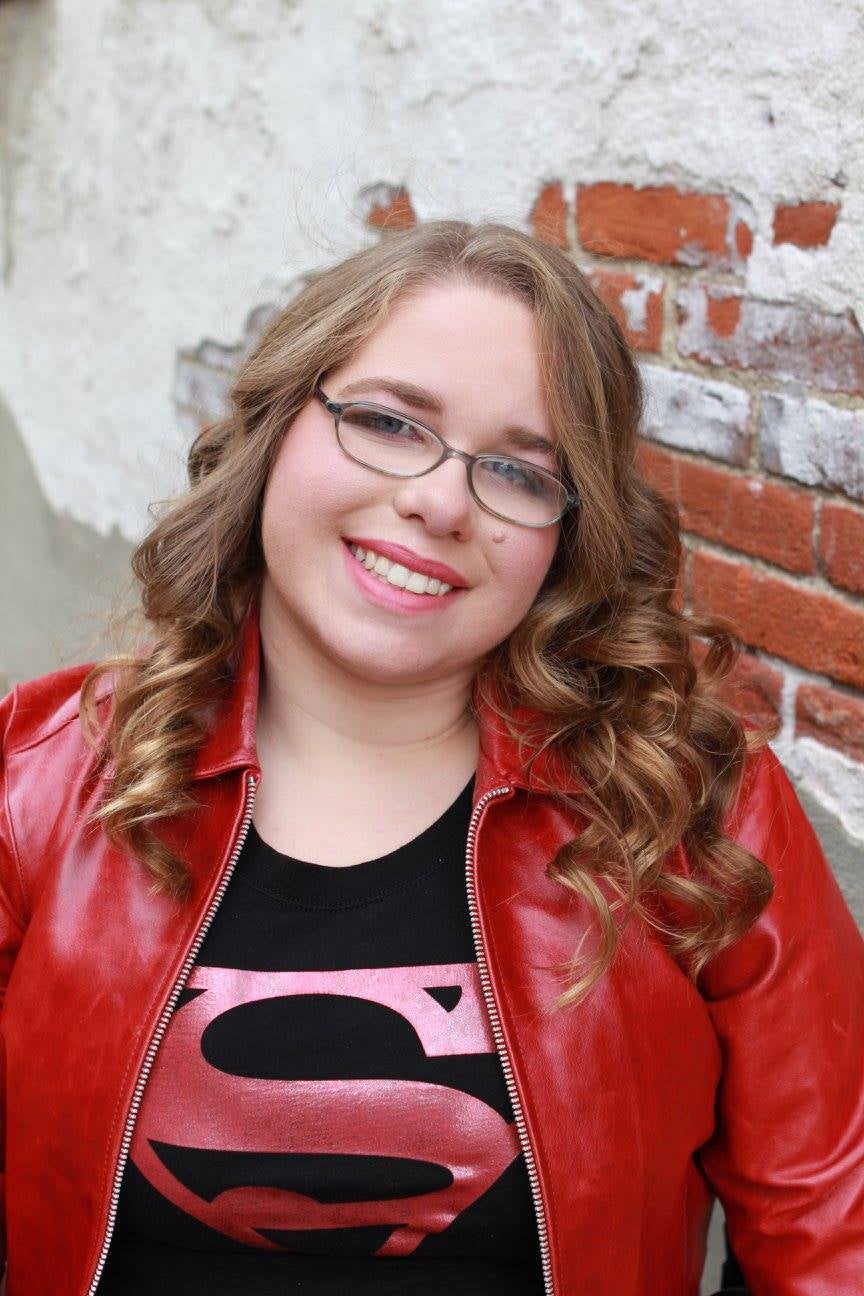 I am studying Biomedical Engineering with a Mechanical Concentration at Trine University. Being accepted to the Research Experience at Cleveland State University Program (RE@CSU) has been one of the highlights of my academic journey so far. There, I had the opportunity to support the graduate research of the Mechanics and Control of Living Systems Laboratory, under Dr. Jason Halloran, regarding the structural response of human knees. I wrote code in Python to collect and analyze data regarding knee ligament slack lengths due to registration error and later presented the findings at The 50th Annual 2018 BMES meeting in Atlanta, Georgia. Outside of my daily work, I participated in career development activities such as the GoBabyGo program (modifying fisher price cars for toddlers with disabilities), doctorate level physical therapy courses, tours of the VA clinic, prosthetics lab, and cadaver lab, and more. This program greatly affected and benefited my career outlook for rehabilitation engineering. It exposed and introduced me to new ways engineering can be applied to healthcare and physical therapy applications. The experiences I gained from this program are still guiding my path toward my future goals today.
I was born with a condition called Arthrogryposis (AMC) and use a power wheelchair among other accommodations. I knew moving to Cleveland for the summer was going to be a challenge, but through this program, many of my accommodations were met, allowing me to participate to my full potential. Handlebars were installed in the bathrooms, wheelchair accessible doors were installed, and modified housing was provided for my personal assistant and I. The faculty and peers I interacted with at CSU were amazing! They created an environment where it was easy for me to work independently and equally with others, and I never felt awkward or out of place because of my disability. Living on CSU's campus, I was very close to the inner city and able to use my chair or accessible city transportation to explore downtown Cleveland and neighboring areas. I feel blessed to have been a part of this program and thankful for the cooperation surrounding my accommodations. The experience I gained was invaluable and has become a driving force as I look into my future career in rehabilitation engineering.