Posted on June 14, 2019 at 9:50 AM, updated October 4, 2019 at 2:40 PM Print
Interim Ass
ociate Dean of Academic Affairs and Interim Mechanical Engineering Chair: Dr. Brian Davis and Dr. Yong Tao
With Dr. Paul Lin retiring June 30, we are pleased to announce that Dr. Brian Davis, Professor and Chair of Mechanical Engineering, will assume the role as Interim Associate Dean of Academic Affairs.  At the start of the fall semester, we will form a search committee to fill the position on a permanent basis.  It will be an internal search.  The goal is to have the Associate Dean starting January 1, 2020.
Dr. Davis will continue to serve as the department chair for mechanical engineering during the summer semester.  At the start of the fall semester, Dr. Yong Tao, Betty Gordon Chair and Professor of Mechanical Engineering will serve as the interim chair for mechanical engineering.
Dr. Davis joined the College of Engineering in February 2019 to serve as the Department Chair for Mechanical Engineering.  Before joining CSU, Davis served as the director of research of The University of Akron's College of Engineering. Previously he was vice chair of the Department of Biomedical Engineering at the Cleveland Clinic Foundation and director of the medical device solutions team.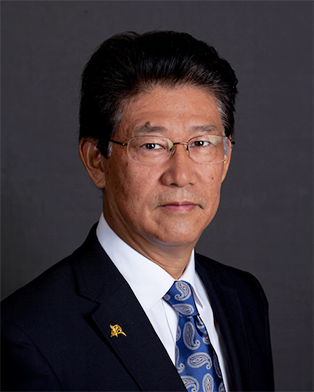 Dr. Yong Tao is joining the College at the start of the fall semester, when he will assume the position as Betty Gordon Endowed Chair and Tenured Professor in Mechanical Engineering.  Tao's background includes an impressive career as an accomplished researcher within the area of clean and renewable energy. Furthermore, he has significant experience in administrative duties, including being the Department Chair of Mechanical and Energy Engineering at the University of North Texas.
Please join us in thanking Drs. Davis and Tao for taking on these interim positions as we conduct the search for an Associate Dean of Academic Affairs.