Posted on November 10, 2015 at 8:45 AM, updated November 10, 2015 at 8:45 AM Print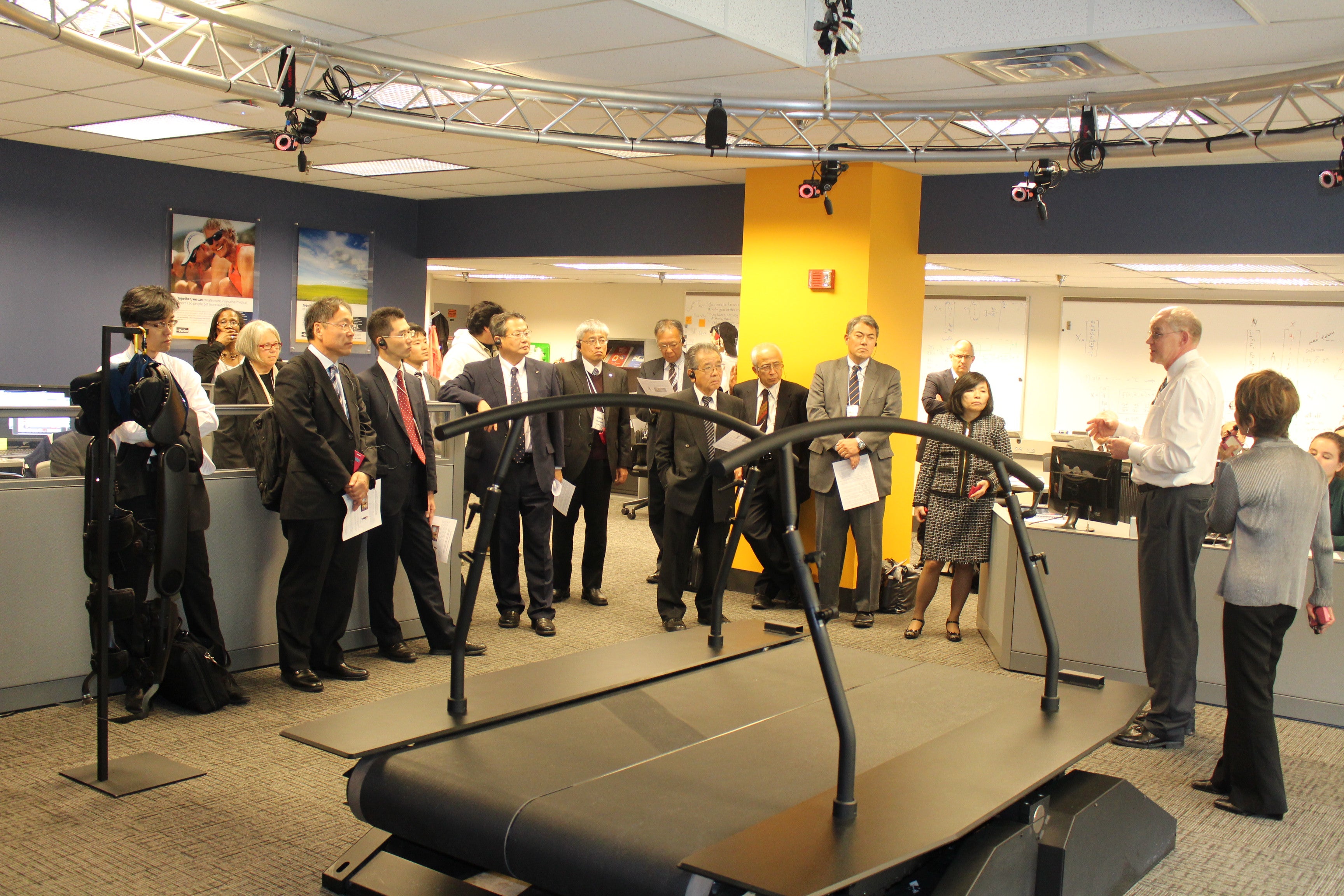 A delegation of over 20 university administrators and business leaders from Japan visited the Washkewicz College of Engineering's Parker Hannifin Human Motion and Control Laboratory November 6, with the goal of learning more about higher education in the United States.
Dean Anette Karlsson provided an overview of the College's partnership with Parker Hannifin in the areas of sponsored research, faculty support, facility enhancement, experiential learning (co-ops/internships), scholarships, and workforce development. Dr. Antonie "Ton" van den Bogert, Parker Hannifin Endowed Chair, provided a demonstration of the Indego exoskeleton, a set of strap-on, motorized braces that allows people that have been paralyzed to walk with the assistance of crutches. Dr. van den Bogert and his research team are working to improve the control system on the exoskeleton, so future versions will operate more like human limbs.
The Japanese delegation visited several academic and research areas at CSU, meeting with faculty and administrators to learn more about the University's engaged learning and student success initiatives. CSU was the sixth and final stop on their tour of Northeast Ohio and Western Pennsylania universities, which included Case Western Reserve, The College of Wooster, Carnegie Mellon, Penn State, and Chatham.