Posted on May 13, 2015 at 10:38 AM, updated June 11, 2020 at 5:14 PM Print
The Washkewicz College of Engineering hosted its inaugural Senior Design Symposium and Awards Dinner on Friday, May 1 at the CSU Student Center Ballroom. This event culminated the College's Senior Design Capstone Course, a year-long course where senior engineering students worked in teams to develop solutions to a wide variety of engineering problems.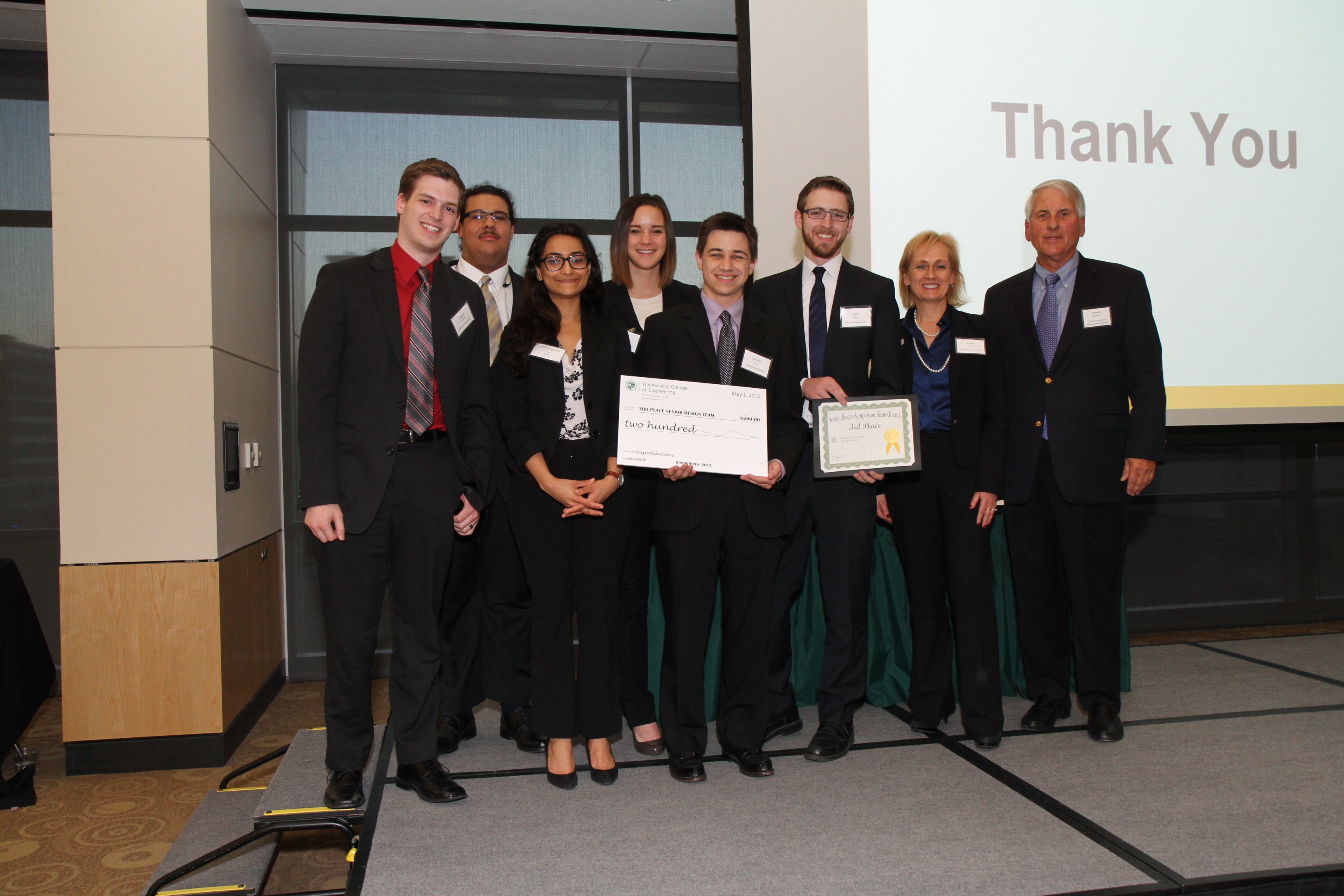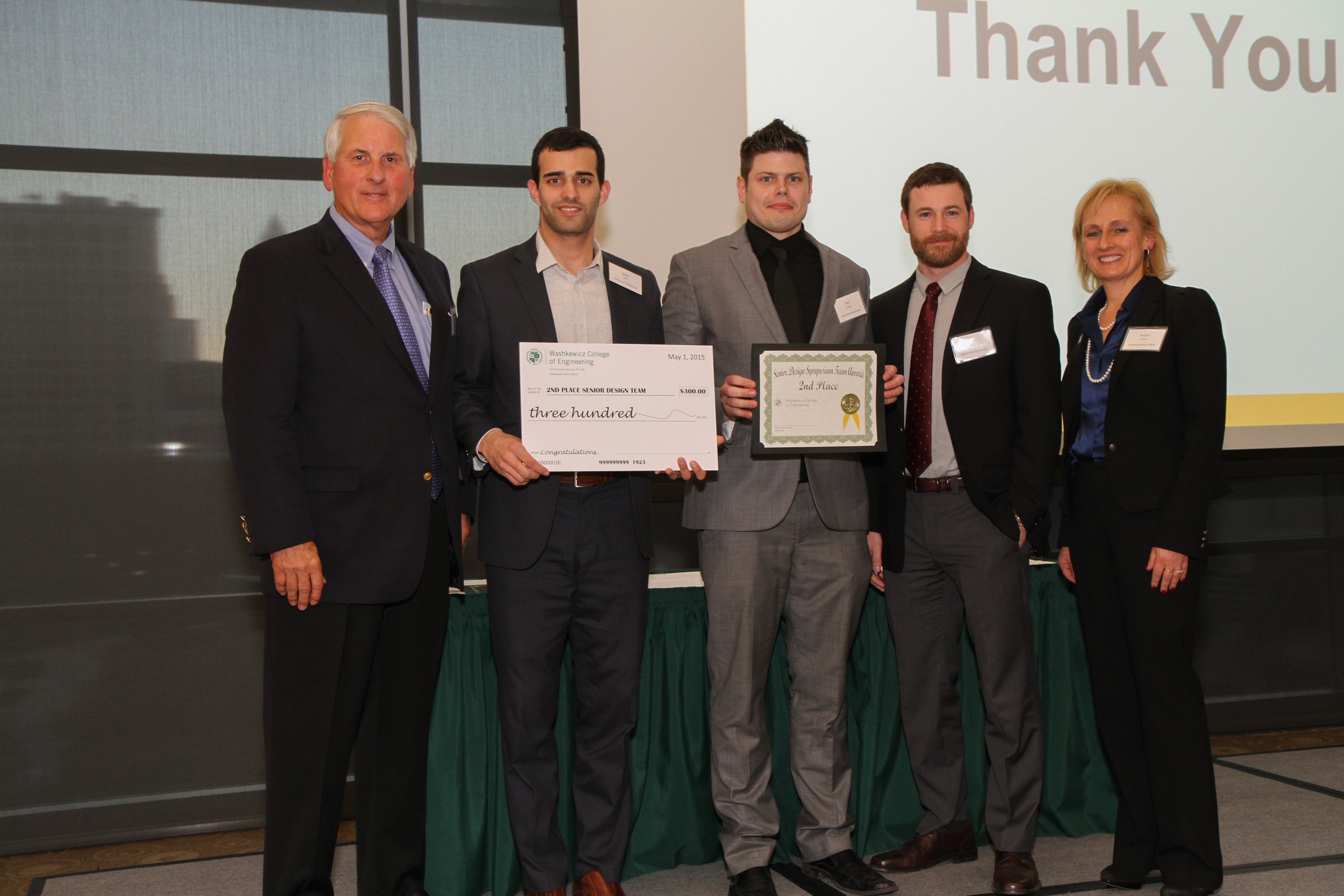 The event kicked off with a poster session detailing solutions developed by 45 Senior Design teams. Projects ranged from the development of a mechanism to keep water run-off trash from entering a harbor, to the creation of a home water purification system that removes hormones and pharmaceutical products from tap water, to modifying the electrical power consumption of a restored 1928 movie theater.
A total of 14 projects were nominated as finalists by their respective engineering departments, with only three being recognized as "Best Engineering Projects". First place was awarded to a team of electrical engineering students that developed a Water Quality and Biological Monitoring System for Cleveland Metroparks. Second place went to a mechanical engineering team that developed a Modular Unmanned Aerial Vehicle (UAV) Engine Air Particle Separator for Air Force Research Laboratories. This separator was designed to improve engine performance in UAV's used in adverse environmental situations, such as desert climates. Third place went to a mechanical engineering team that developed and raced a bicycle operating on fluid power as part of Parker Hannifin's Chainless Challenge competition.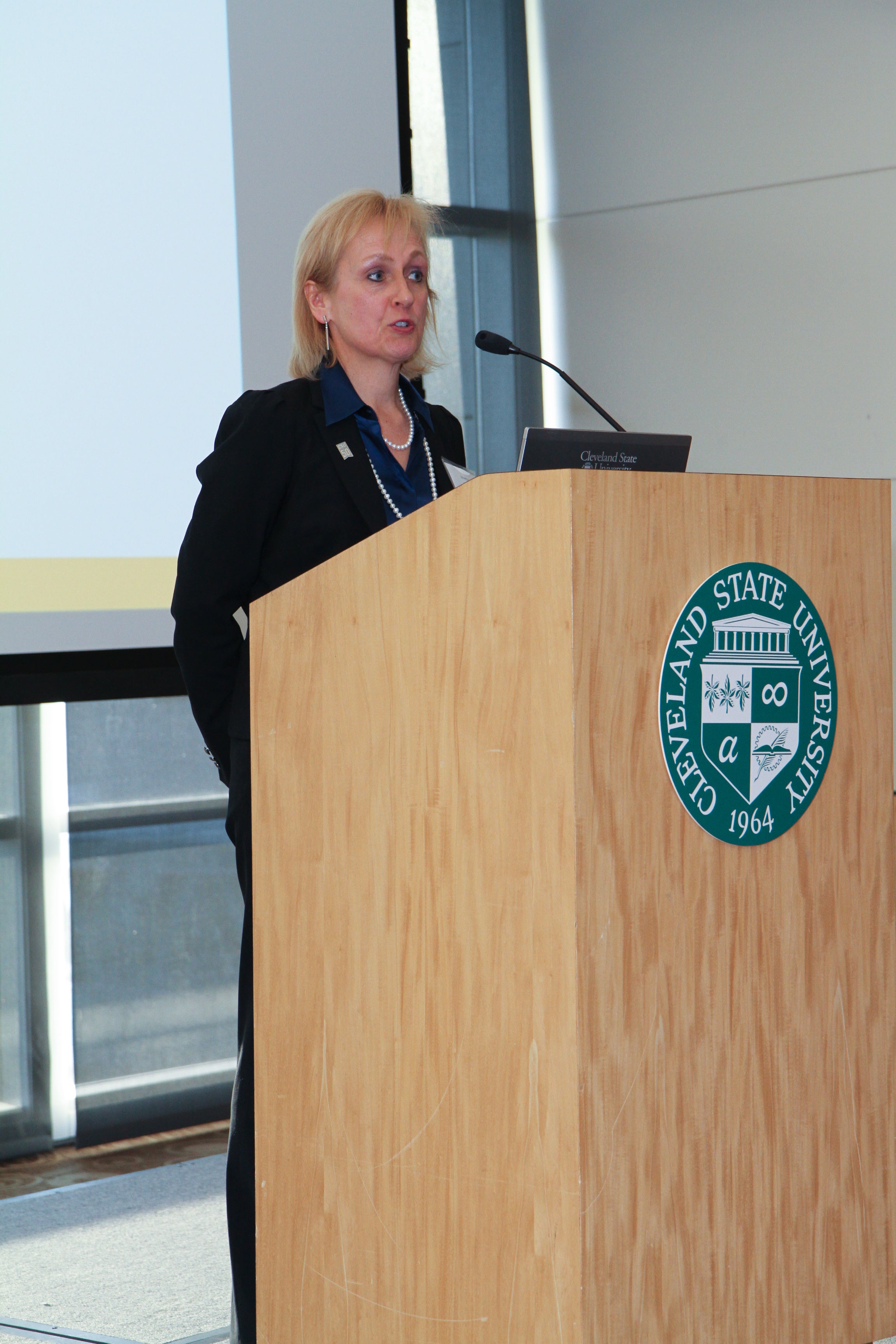 Many teams received real-world engineering problems, along with financial support, from industry sponsors such as Parker Hannifin, STERIS, Lincoln Electric, Rockwell Automation and NASA.
"We are grateful for the business community's involvement that has afforded students to be paired with businesses in real-world settings," said Dr. Anette M. Karlsson, Dean of the Washkewicz College of Engineering.
"These types of experiences best prepare our students for successful engineering careers." 
Donald Washkewicz, Chairman of the Board for Parker-Hannifin Corporation, offered words of encouragement and advice for graduating engineering students during his keynote address.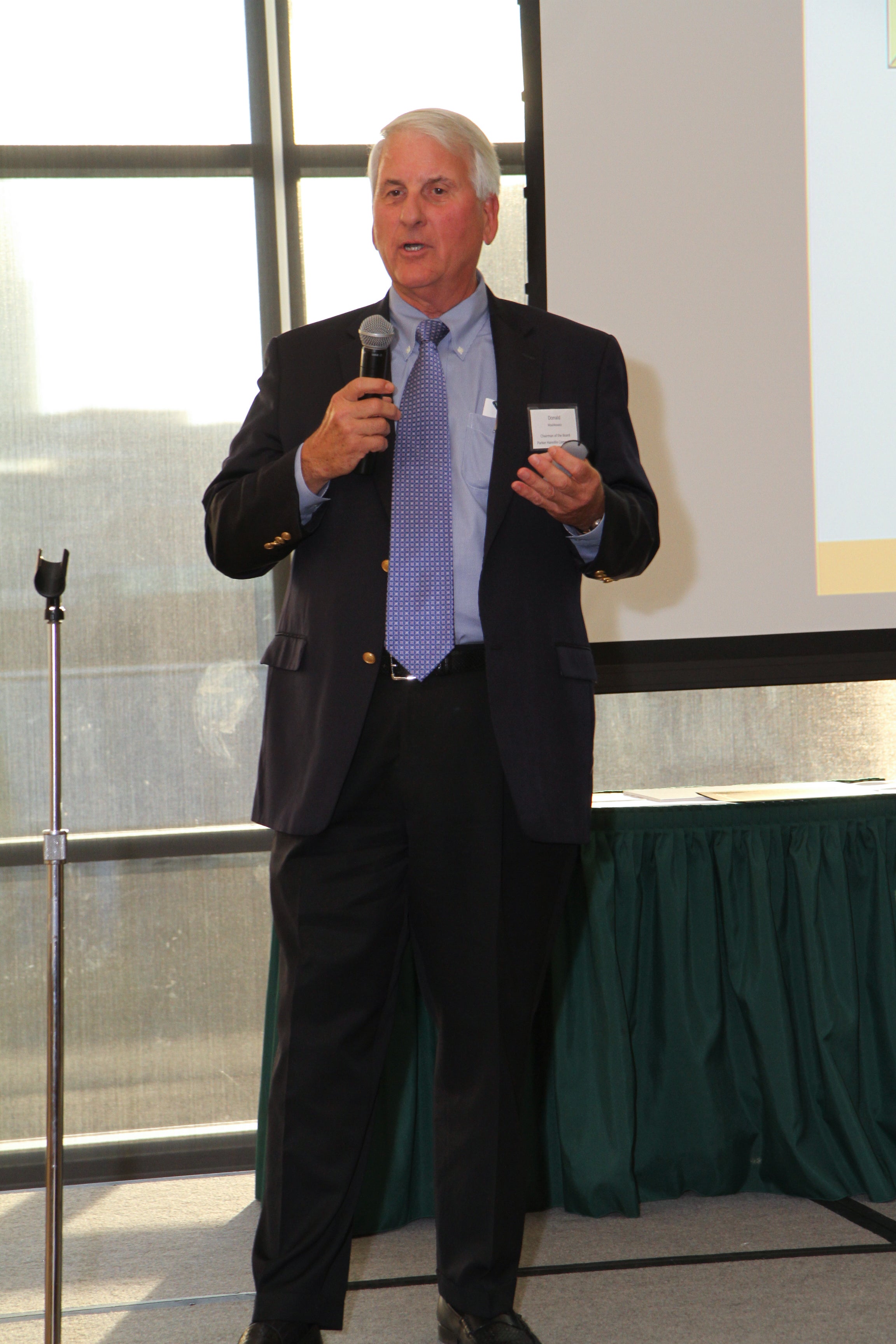 "Cleveland State has taught you to think and use deductive logic – don't be concerned about not knowing everything as you embark on your careers," said Washkewicz.
The College of Engineering's namesake also included the following employment advice:
- Pick a growing company
- Be passionate about what you do
- Become the expert
- Stay close to your customers and finally…Never Stop Innovating!