EngagedScholarship@CSU promotes discovery, research, cross-disciplinary collaboration and instruction by collecting, preserving and providing access to scholarly work created at CSU. The repository also provides access to journals, reports, conference proceedings, student scholarship, primary source materials, and relevant documents created by administrative offices, departments and programs. Members of the Cleveland State University academic community are invited to contribute completed scholarship for long-term preservation and worldwide electronic accessibility. Works of the College of Engineering distinquished faculty may be found here http://engagedscholarship.csuohio.edu/eng/
Research
Washkewicz College has a rich tradition of cutting edge research. With ties to such organizations as NASA and the Cleveland Clinic Foundation, Washkewicz Faculty are performing needed research, pursuing technology from concept through application.
Research Partner Highlight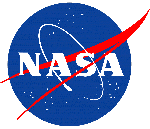 The NASA Glenn Research Center, located near Cleveland, in Brookpark, Ohio, has a long history of funding Washkewicz research efforts. In exchange, Fenn faculty have long been a resource for NASA to further research existing concepts, or develop complimentary technology.
In 2003, NASA Glenn and its personnel were instrumental in the founding of Washkewicz's Center for Research in Electronics & Aerospace Technology, or CREATE. Fenn's proven research faculty and staff are working to make CREATE a center for excellence in electronics technology. Assistance and guidance such as that provided by NASA and its Glenn Research Center are essential to the success of CREATE.
Research Highlights
At any given time, WashkewiczCollege faculty, staff and students are involved in a wide variety of basic and applied research. These efforts are often multi-disciplinary in nature and collaboration among sister colleges at CSU is common. Indeed, cooperation of this type is what makes Washkewicz College's research so strong. Washkewiczcollege feels that such collaboration efforts are at such vital importance because Innovation in the absence of economic, societal, legal and other considerations is often no innovation at all.
Here is just of some of the current research being undertaken within Fenn College:
Achieving economically viable architectures for the adoption of renewable energy
Manufacturing in space
Super-strength hybrid composite fibers

Washkewicz's Glass Research Center is furthering high-quality production of e-Glass

Washkewicz's Industrial Space Systems Lab is pursuing many advanced concepts, such as the In-Space Fabricator

Research at Washkewicz's Center for Advanced Control Technology is enabling enhanced precision for nano-technology