Posted on June 14, 2023 at 3:32 PM, updated June 14, 2023 at 4:44 PM Print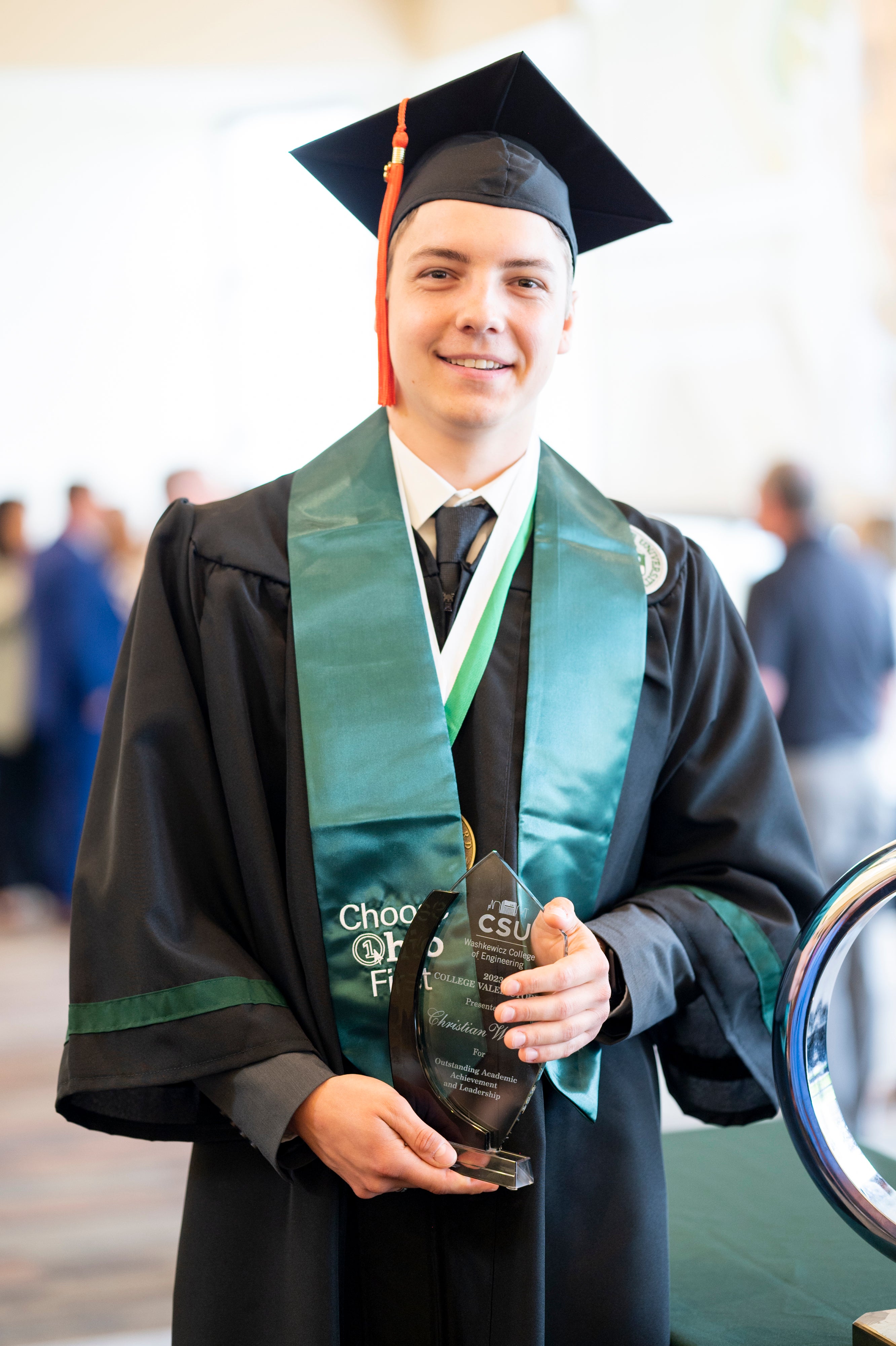 Christian Warner is the Washkewicz College of Engineering Spring 2023 Valedictorian, earning a 3.98 GPA. Christian graduated with a Bachelor of Science in Civil Engineering and will be graduating again this fall with his master's in civil engineering as a participant in the 4+1 program. As an undergraduate, Christian was a Teaching Assistant for the Steel Design course. Not only did he grade homework, but he created solutions, provided feedback to the students regarding their homework and held office hours and review sessions.
When asked about his plans for the future he said, "I have accepted a position as an engineer in the Construction Materials Testing and Services department at Soil and Materials Engineers, Inc. (SME). I will also be continuing my MSCE degree at CSU in the Fall."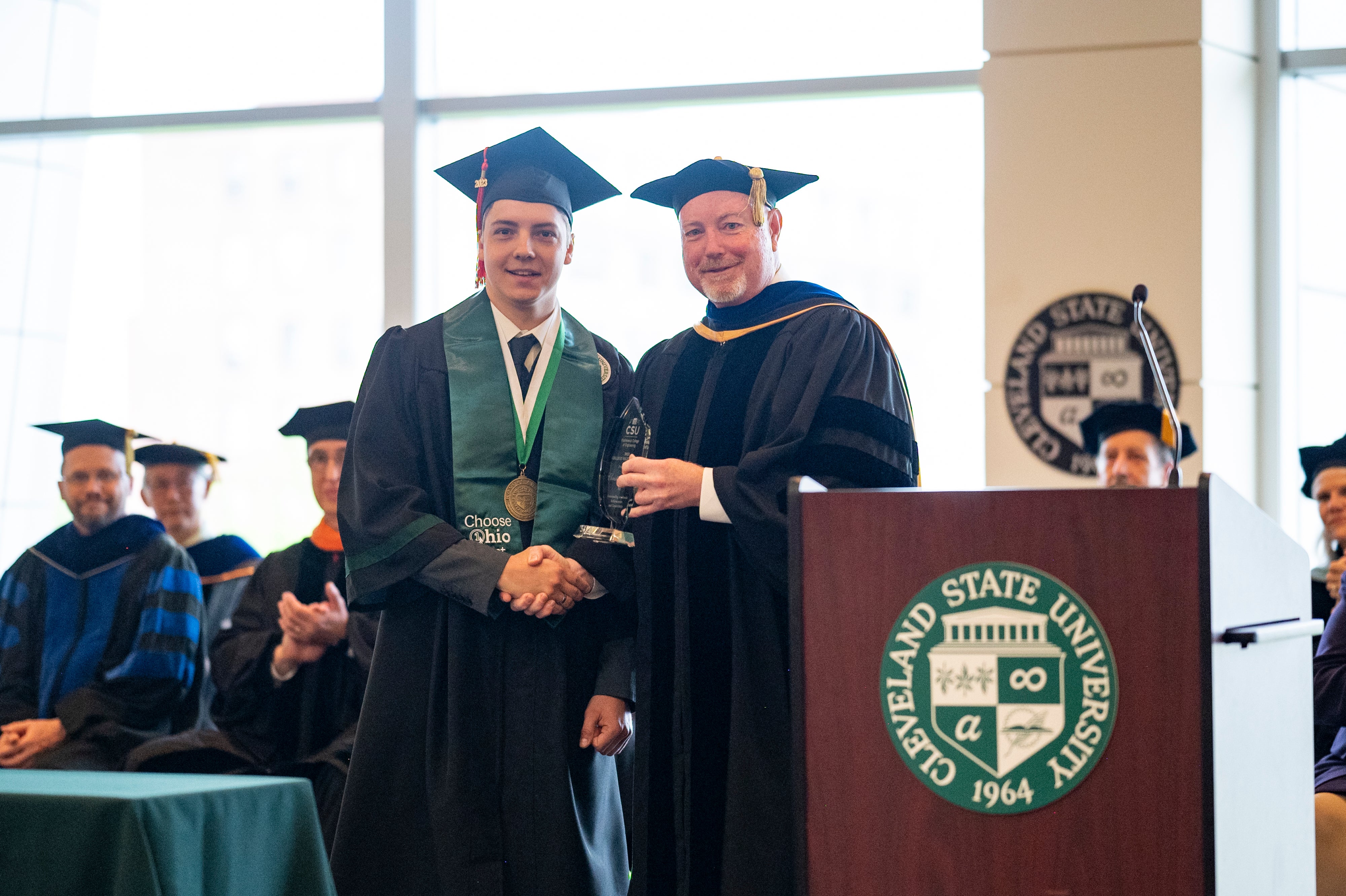 Christian also held an internship at Buyers Products where he performed OSHA (Occupational Safety and Health Administration) compliance checks, site investigations, safety training and project management. He is a member of several organizations including the American Society of Civil Engineers-Student Chapter. During his undergraduate career, he has received either the Dean's List or the President's list every semester since Fall 2020. Christian is a Parker Hannifin Washkewicz Scholar as well as a Choose Ohio First Scholar. He was inducted into the Phi Theta Kappa Honors Society in Spring 2020. Christian also manages to pay it forward as a coach for a BEST Robotics Team, and volunteers on many projects through his church and community.
About CSU and the Washkewicz College of Engineering
​​​​​​Cleveland State University is a public institution located in Cleveland, Ohio. The university has an enrollment of more than 16,000 students in programs at the baccalaureate, masters, and doctoral levels. The university is accredited by the Higher Learning Commission and is currently awaiting reaffirmation of accreditation. Washkewicz College of Engineering offers graduate and undergraduate program. The undergraduate programs are accredited by the Accreditation Board for Engineering and Technology (ABET) (http://www.abet.org). This year, the College will celebrate its Centennial Anniversary. To learn more about the College, please visit: engineering.csuohio.edu.