The Thomas Bell Lectureship in the Department of Chemical and Biomedical Engineering has been established in honor of former CSU chemical engineering faculty member, Dr. Donald J. Harvey as a result of a generous donation from CSU alumnus Mr. Thomas Bell. The inaugural Bell Lecture will be given by Dr. Michael Solomon, Professor of Chemical Engineering and Macromolecular Science and Engineering at the University of Michigan, April 13, 2017 at 3 pm in Science Research Building 151. Immediately following the lecture will be a reception in FH 103 from 4-6 pm with tours available of research labs and the recently renovated Lubrizol Foundation Unit Operations Lab.  All are invited to attend. The laboratories that will be open for touring are:
| Professor | Laboratory Name |
| --- | --- |
| Lubrizol Corporation | Unit Operations |
| Dr. Geyou Ao | Bio-Nano Hybrid Materials  |
| Dr. Joanne M. Belovich | Algae Biofuels  |
| Dr. Jorge E. Gatica | Reaction Engineering  |
| Dr. Sasidhar Gumma | Nanoporous Materials  |
| Dr. Nolan B. Holland | Biologically Inspired Materials, Biosynthesis  |
| Dr. Chandra Kothapalli | Cell & Tissue Engineering |
| Dr. Moo-Yeal Lee | Bioprinting |
| Dr. Orhan Talu | Thermodynamics |
| Dr. Surendra Tewari | Materials Processing  |
| Dr. Christopher Wirth | Advanced Nanomaterials & Colloids  |
Visitor parking is available in the East Garage, on Chester Blvd., east of the Recreation Center after 3 pm, for approximately $4. North of Prospect PG lot off of East 22nd street parking is available for $2 for the first hour, and an additional $2 per two hours. For additional pricing and parking options please click here to be directed to the visitor parking CSU page. Click here to view detailed map of parking around Cleveland State's campus. 
Join us for the Department Reception and Lab Tours! Visit with alumni, faculty, and friends!
Recognizing
Dr. Donald J. Harvey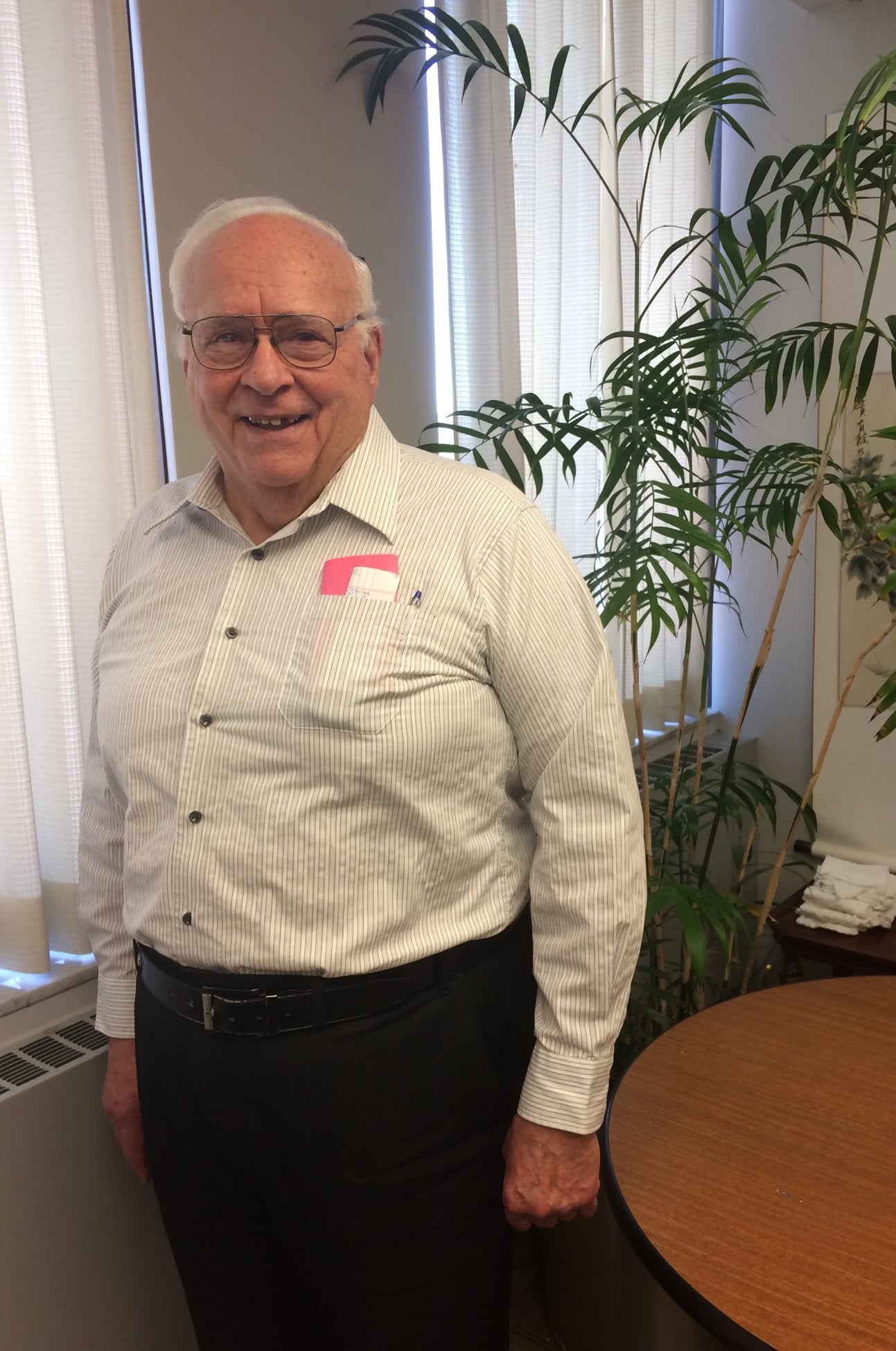 Dr. Donald J. Harvey received a BS in Chemical Engineering, MS in Mathematics, MS in Chemical Engineering, and a PhD in Chemical Engineering, all from the University of Michigan. Dr. Harvey joined Cleveland State University as an Assistant Professor in 1968. He taught nearly every course in the undergraduate chemical engineering curriculum (Material and Energy Balances, Thermodynamics, Transport I and II, Chemical Kinetics, Physical Chemistry, Unit Operations Lecture and Lab, Process Control, Numerical Methods) as well as graduate courses (Reactor Design, Engineering Thermodynamics, Dynamic Computer Simulation).  While at CSU, Dr. Harvey developed a dynamic simulation of a quad-evaporative system for caustic production for the Diamond Shamrock Chemical Company, which then hired him away from CSU in 1977. In 1985, he moved from Diamond Shamrock to Lubrizol, where he worked on the simulation of kinetics and plant operations in their pilot plant. He stayed at Lubrizol until his retirement in 1996.  He resides in Mentor, Ohio, with his wife of 59 years, Carol Harvey.  
Thomas Bell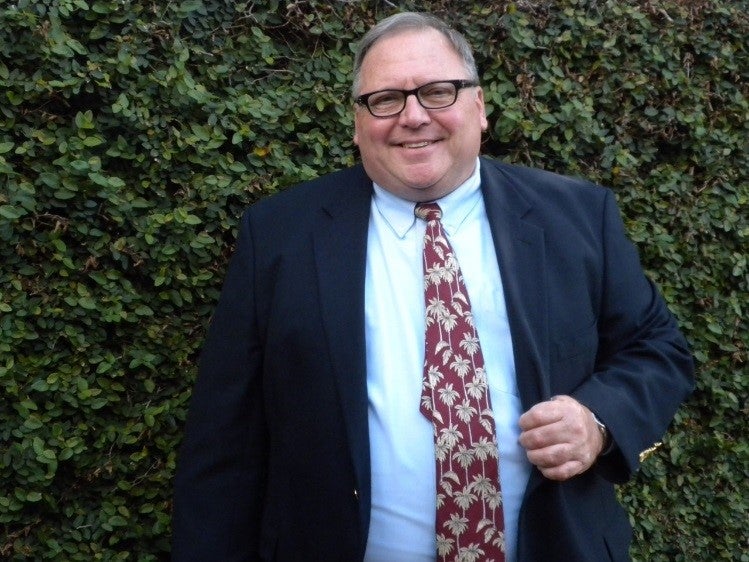 Thomas "Tom" Bell grew up in Lakewood, Ohio, graduating from Lakewood High School in 1968. After a brief stint working in the local steel industry, he attended Cleveland State University from 1969 to 1974, when he graduated with a Bachelor of Chemical Engineering. During his college days he worked as a co-op engineer for the Linde Division of Union Carbide Corporation (now Praxair, soon to be merged with Linde AG). His early career focused on manufacturing positions in coke byproducts, specialty chemicals, and polymers working for US Steel and Air Products & Chemicals. In 1982 he graduated from CSU with an MBA while managing a manufacturing facility in Cleveland, and was transferred to Air Product's corporate offices into a commercial position. In 1986 he moved into the synthetic rubber industry with Polysar and later DSM Elastomers (now Arlanxeo). His last corporate position was with Kuraray Corporation, a producer of high performance styrenic block copolymers, as the commercial director for the Americas. Mr. Bell started his current business, S & T Group LLC, as a marketing services consultant and trader in the synthetic elastomers industry in 2009. He currently works with major and small polymer manufacturing and consuming entities in the development of new products, markets and customers.
Presenter
Dr. Michael Solomon
Biomimetic Colloidal Self-Assembly: Toward Artificial Muscles and Structural Color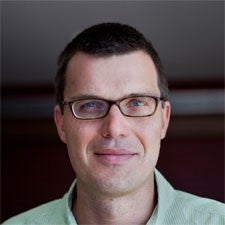 Dr. Michael Solomon received his B.S. in chemical engineering and economics from the University of Wisconsin at Madison in 1990. Then from 1990-91, he was a Rotary Foundation International Fellow in economics at the Université d'Aix-Marseille II, Aix-en-Provence, France. He received his Ph.D. in chemical engineering from the University of California at Berkeley in 1996 and became a post-doctoral research fellow at the University of Melbourne, Australia. Solomon joined the University of Michigan as a Dow Corning Assistant Professor of Chemical Engineering in 1997 and is now the Professor of Chemical Engineering and Professor of Macromolecular Science and Engineering.
Dr. Solomon's research interests are in the area of complex fluids – soft materials with properties intermediate between fluids and solids. His group has developed and applied 3D confocal microscopy methods to study the soft matter phenomena of self-assembly, gelation, and the biomechanics of bacterial biofilms. His work has also included discovery of a universal scaling for polymer scission in turbulence that identifies the limits that scission imposes on turbulent drag reduction. Other research interests have included the rheology of polymer nanocomposites, the microrheology of complex fluids and the microfluidic synthesis of anisotropic particles.
Dr. Mike Solomon was recently elected fellow of the American Association for the Advancement of Science (AAAS). He received this honor for his distinguished contributions to the field of colloid science, particularly for creating and understanding colloidal self-assemblies with new symmetries and new functions.
Information on Dr. Michael Solomon taken from:
http://www.engin.umich.edu/college/about/people/profiles/p-to-t/michael-solomon
http://www.engin.umich.edu/college/about/news/stories/2016/november/mike-solomon-elected-a-fellow-in-aaas
Click here to see the Lubrizol Laboratory in use!