Posted on November 19, 2023 at 9:33 PM, updated November 19, 2023 at 9:36 PM Print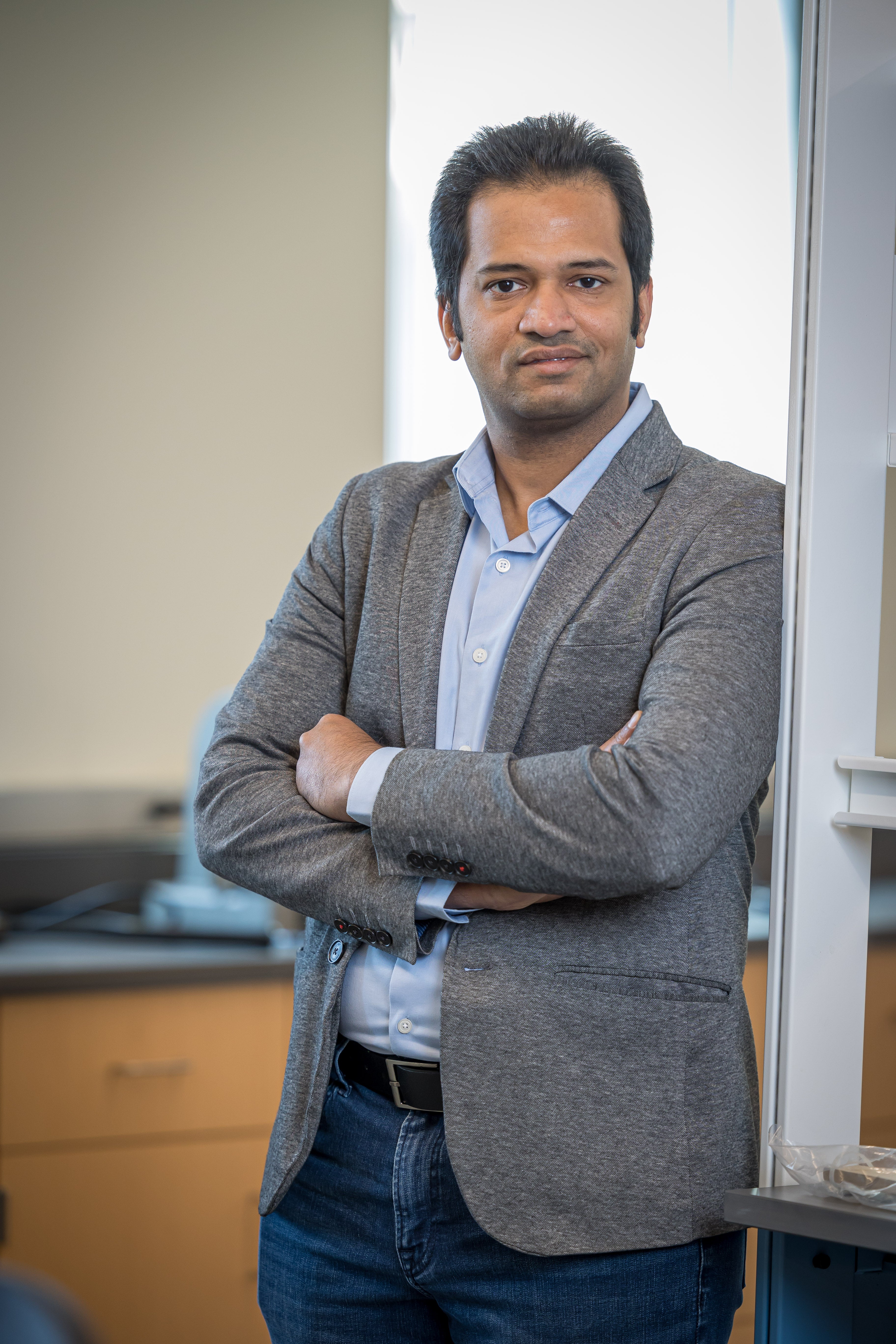 Dr. Tushar Borkar, an associate professor in the Department of Mechanical Engineering, has been awarded two grants for research and development of additive manufacturing (AM) methods via America Makes through its Improvements in Manufacturing Productivity via Additive Capabilities and Techno-Economic Analysis (IMPACT) program. Founded in 2012 as the Department of Defense's national manufacturing innovation institute for AM and first of the Manufacturing USA network, America Makes is based in Youngstown, Ohio, and managed by the not-for-profit National Center for Defense Manufacturing and Machining (NDCMM). The IMPACT program is focused on promoting and accelerating the development and deployment of innovative, cost-effective, energy-efficient additive manufacturing technologies to meet defense and/or commercial needs.
The first grant, titled Evaluation of Forging Preforms Fabricated via Additive Manufacturing Processes with federal funding of $1,835,781, will involve assessing Technology and Manufacturing Readiness Levels of metal AM processes for forging preform manufacturing and preform selection and design. In addition, the research team will perform AM fabrication of forging preforms and characterization of the preforms' microstructure, mechanical properties, and performance.  
For the second grant, titled DED Additive Manufacturing for Forging Die Repair, Dr. Borkar will work with industry partners Canton Drop Forge, Absolute Welding & Machining, FasTech LLC, and the Forging Industry Association (FIA) to assess the use of directed energy deposition (DED) methods of additive manufacturing of metals to repair forging dies, which are extremely expensive to manufacture. This grant is funded $750,000 over two years.
Dr. Borkar's research seeks to produce complex shaped functional metallic components, including metals, alloys, and metal matrix composites (MMCs), to meet demanding requirements from aerospace, defense, automotive, and biomedical industries. He oversees Cleveland State's Advanced Manufacturing & Materials Processing (AM2P) and 3D Printing labs, which provide state-of-the-art facilities for realizing next-generation materials and educating the next generation of engineers. The focus of the labs is on the processing of advanced materials particularly metallic materials such as metals, alloys, and composites via advanced manufacturing processes including additive manufacturing/3D printing techniques. The current research in the labs includes understanding the effect of selective laser melting (SLM) processing parameters on densification, microstructure, and mechanical properties of 316L stainless steel; Oxidation resistant coatings on forging billets, spark plasma sintering of low modulus beta titanium alloys for biomedical applications; and development and processing of in situ Ni-Ti-C composites by mechanical alloying followed by spark plasma sintering for high temperature structural applications.
Dr. Borkar mentors undergraduate students, graduate students, and post-doctoral researchers in the AM2P and 3D Printing labs. One of his students, Stephen Omeike, won a best poster prize at this year's Undergraduate Summer Research Award (USRA) poster session for his research project Studying the Process-Microstructure-Properties Relationship of M2 Tool Steel Processed by Binder Jetting.
This article originally appeared in the CSU Research Newsletter, October 2023 Issue.
About CSU and the Washkewicz College of Engineering
​​​​​​Cleveland State University is a public institution located in Cleveland, Ohio. The university has an enrollment of more than 16,000 students in programs at the baccalaureate, masters, and doctoral levels. The university is accredited by the Higher Learning Commission and is currently awaiting reaffirmation of accreditation. Washkewicz College of Engineering offers graduate and undergraduate program. The undergraduate programs are accredited by the Accreditation Board for Engineering and Technology (ABET) (http://www.abet.org). This year, the College will celebrate its Centennial Anniversary. Visit csuohio.edu/fenn100 to support and engage in activities. To learn more about the College, please visit: engineering.csuohio.edu.