Dr. Geyou Ao was awarded a grant by the I-Corps @ Ohio program. The title of the research is "Macroscopic Assembly and Processing of Boron Nitride Nanotubes for Multifunctional Nanomaterials Applications." Dr. Ao's group was awarded $15,000 through this grant which will run from April 1st, 2019 to September 30th, 2019.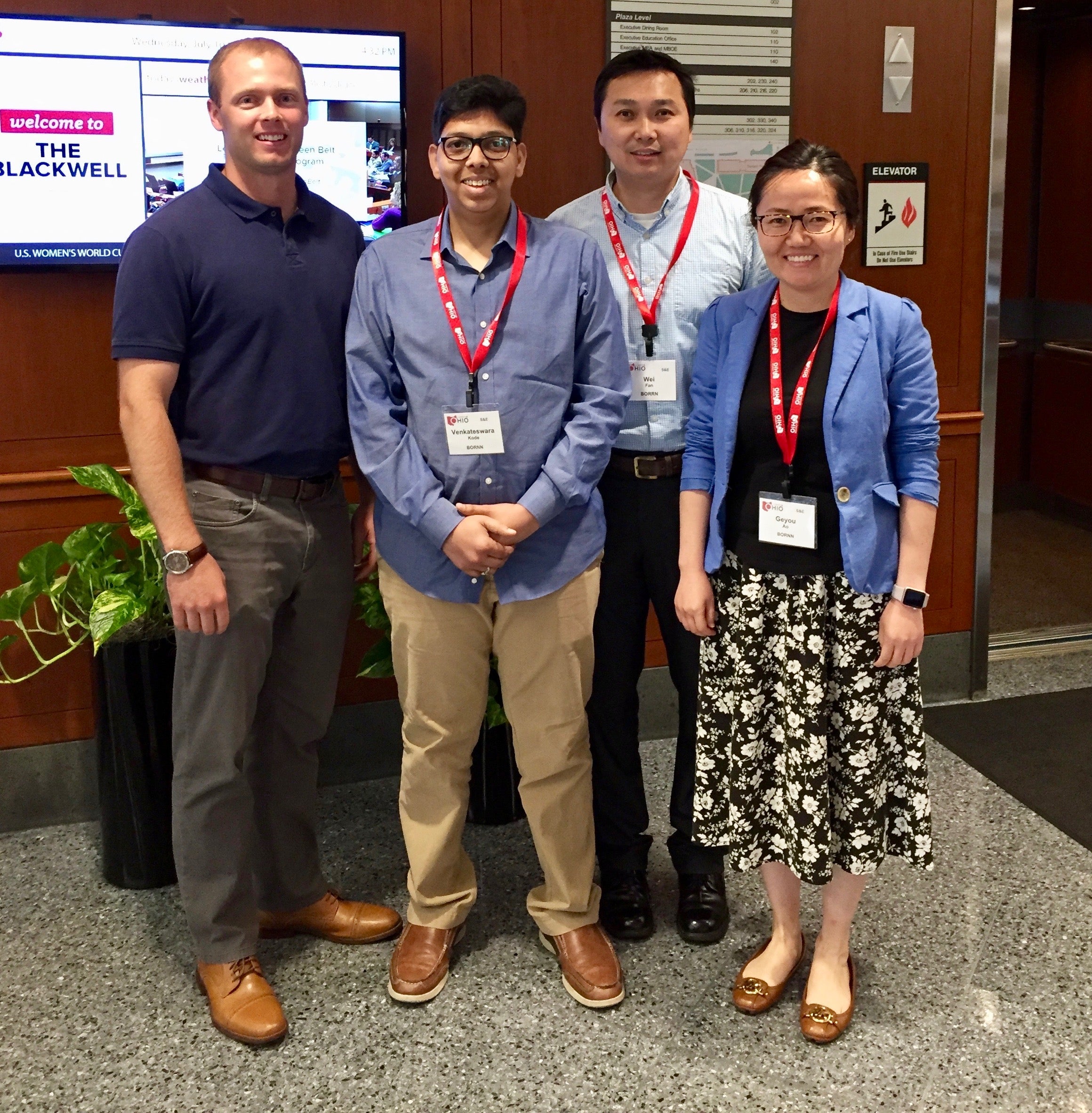 The group, consisting of Venkat Kode (PhD student), Michael Cantwell (Master's student), and executive mentor Wei Fan, conducted over 80 interviews narrowing down their target customer segment.  Through the learning experiences and customer discovery process, the group has envisioned a path to commercialization.  "The program has really helped to learn what it takes to successfully commercialize a new technology," stated Michael Cantwell.
The goal of the Innovation Corps @ Ohio 7-week program is to help a faculty member and student team with new technology. The state funded I-Corps @ Ohio program will support teams through critical market and commercialization evaluations associated with a specific CSU developed idea or technology. This statewide program is designed to assist faculty, staff and students from Ohio academic institutions in validating the market potential of technologies and launching start-up companies.