Posted on August 3, 2023 at 3:07 PM, updated August 3, 2023 at 6:20 PM Print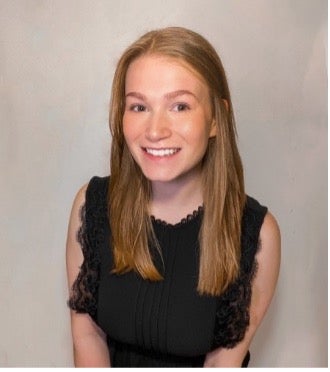 Andrea Zuccaro, graduate student in the Applied Biomedical Engineering Program, has been accepted to the Cleveland Kidney, Urology and Hematology Training Network as a pre-doctoral trainee. The Cleveland REseArch Training nEtwork (CREATE) Scientists in Kidney, Urology, and Hematology (KUH) program, supported by the National Institutes of Health (U2C-TL1), unites the six biomedical research institutions in Cleveland, Ohio to train investigators in the related fields of kidney, urology & hematology. The Cleveland program is one of seven US training networks and Andrea will receive two years of research support from the TL1 mechanism.
Andrea has a strong empathy towards the female population that is largely impacted by persistent stress urinary incontinence (SUI) resulting from severe damage to the pelvic floor tissues during vaginal delivery. With this motivation, Andrea's ultimate goal is to develop simple, inexpensive, easy-to-use, yet broadly applicable, and commercially viable platforms that can address SUI and create a paradigm shift in the benign urology field. She also aims to facilitate technological translation to the clinic, improve health and medical care of patients, and have a societal impact.
In the content of CREATE-KUH training program, Andrea Zuccaro, will work on a mentored research project, with Chemical and Biomedical Engineering assistant professor, Dr. Metin Uz's recent Stephen I. Katz Early-Stage Investigator R01 project funded by NIDDK, to develop an implantable and biodegradable device for stress urinary incontinence treatment in women. Andrea will be directly mentored by Dr. Uz and Dr. Margot Damaser of Cleveland Clinic Lerner Research Institute and will be working with a strong team with complementary expertise, including Dr. John Rogers from Northwestern University. Andrea will also benefit from robust professional development, core/elective curricular activities and networking functions in this network.
About CSU and the Washkewicz College of Engineering
​​​​​​Cleveland State University is a public institution located in Cleveland, Ohio. The university has an enrollment of more than 16,000 students in programs at the baccalaureate, masters, and doctoral levels. The university is accredited by the Higher Learning Commission and is currently awaiting reaffirmation of accreditation. Washkewicz College of Engineering offers graduate and undergraduate program. The undergraduate programs are accredited by the Accreditation Board for Engineering and Technology (ABET) (http://www.abet.org). This year, the College will celebrate its Centennial Anniversary. To learn more about the College, please visit: engineering.csuohio.edu.