Greetings Engineering and Computer Science Students!
The Fenn Co-op Program wants to help you find a co-op, internship, or after graduation job. One way we help students accomplish this is our twice a year Engineering and Computer Science Connections Fair. 
10th Annual Fall Engineering and Computer Science Connections Fair!
Friday, September 30, 2022
Cleveland State University, The Wolstein Center
The Connections Fair provides an opportunity for employers to consider CSU Students for co-ops, internships, and permanent work opportunities! These are the largest career fairs that are held on CSU's campus. 
Student Registration Now Open!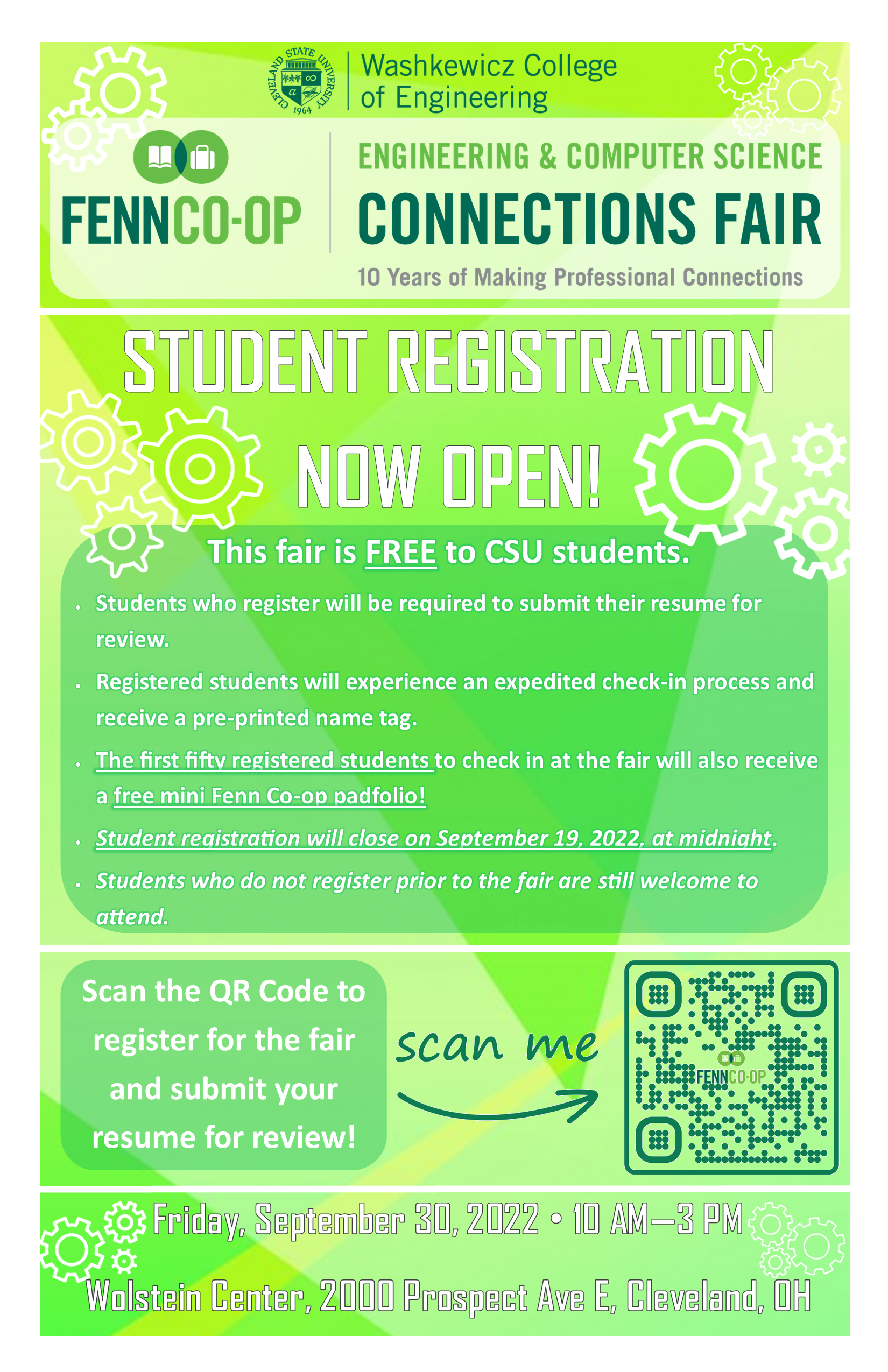 To Register: Click the image above, or click the following link and complete the corresponding form: https://csuengineering.formstack.com/forms/fall_2022_connections_fair_student_registration_resume_review
Student Registration will close on Monday, September 19, 2022
Check out Career Fair Plus to see what employers will be in attendance and more!
Visit our fair on Career Fair Plus! We have an up to date listing of all the employers who will be in attendance, information about each company, as well as acces to special features like booth check-in, and resume drop. To access the Connections Fair on Career Fair Plus, please click the following link: https://cfplus.page.link/nhyd
Have questions? Contact your corresponding Co-op Advisor:
This Fair is free for CSU students to participate in. The registration fee is only for employers.